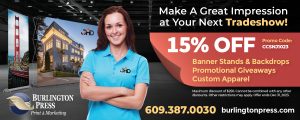 15% OFF Banner Stands & Backdrops, Promotional Giveaways, Custom Apparel!
Promo Code: CCSNJ1023
Are you interested in being the next Featured Member-to-Member Discount?
Salesforce CRM 101: Consulting for those with and without Salesforce
OVERVIEW
Cloud113 has been a boutique Salesforce Partner for over 12 years. Since entering the ecosystem, we have worked alongside of numerous companies configuring Salesforce to work seamlessly for different business models. Additionally, as a trusted consulting partner, we have spent hundreds of hours discussing the ROI with stakeholders who are considering purchasing Salesforce and want to understand how the platform would best suit their needs.
Choose one of the options below.
Does your company have Salesforce? Cloud113 wants to get to know you. Let us run a complimentary health check on your platform to ensure all functionalities meet best practices, and the User Interface is structured for optimal effectiveness Additionally, we will dedicate up to 4 hours, unbilled, with all CCSNJ members to conduct an in-depth discovery and help architect automations, custom reports, improved User Interface or general items of improvement.
Valued at $740
Is your company interested in purchasing Salesforce licenses? Schedule a series of meetings with our expert consulting team. As a diverse team of Salesforce enthusiasts for over a decade, we have the internal knowledge to speak to just about every product and functionality within the Salesforce space.
Are you curious to know if Salesforce would even integrate well with your company and data? Let's coordinate a time to chat about the integration capabilities of Salesforce and how it would interact with your company's current or future business model. This is a great opportunity to ask as many questions about Salesforce and hear from certified Consultants who live and breathe Salesforce.
For more information, please contact Lily Bove at lily@cloud113.com.