Atlantic City Casino Restaurants are Ordered to Shift Hours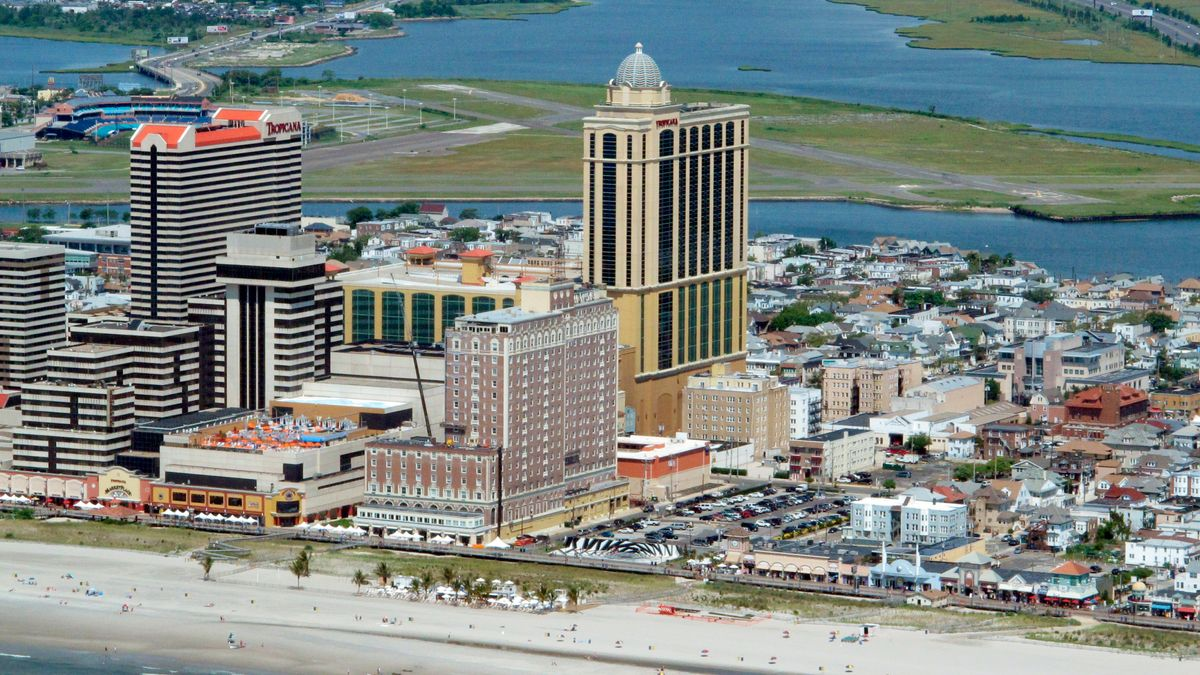 The US casino industry continues to get hit with tough regulations. Most recently, state officials in New Jersey have begun setting new rules towards the casinos in Atlantic City. Moving forward, Atlantic City casino restaurants will need to close their indoor operations by 10 pm every night.
It's a tough blow for these venues. Fortunately, the state isn't requiring a complete shutdown. Today, we're going to talk about why these new rules are being set in place.
Let's get into it!
Sports Betting Remains Hugely Profitable for New Jersey
Many credit New Jersey with helping to revolutionize the US sports betting industry. Almost immediately after PASPA was struck down back in 2018, this state officially legalized and regulated this industry. It's already proving to be hugely profitable for the state.
We've been covering the growing sports betting revenue figures in New Jersey for months. To the surprise of many, these figures have increased throughout 2020. The sportsbooks here have seen their handle hit all-time records in both August and September.
It's fantastic news for the state. New Jersey taxes sports betting revenue at 8.5% for land-based bets, and 13% for online sports wagers. As more revenue comes in, the state earns more money via taxes. This money goes to fund various public projects.
NFL betting is helping to fuel much of this revenue increase. We're now in week 10 of the regular season. A huge amount of money is being placed on the regular-season games every single week.
Sports betting has helped to lessen the blow that casinos are feeling this year. As many already know, casino revenue has been much lower in 2020 than it was last year. No one can accurately say when land-based casinos will begin seeing their revenue figures reach pre-pandemic levels.
This week, a new regulation was announced that could have an effect on tourism rates in Atlantic City.
Gov. Murphy Orders Atlantic City Casino Restaurants to Change Hours
New Jersey was one of the worst-affected states from the pandemic early on. For months, nearly the entire state went into lockdown in an attempt to lower infection numbers. This proved to be devastating for Atlantic City and the thousands of individuals employed here.
Finally, in July, Governor Murphy gave the green light for the casinos in this city to begin operating again. As the weeks went on, more of the gambling properties began opening their doors. Today, all of New Jersey's casinos are operational again.
Unfortunately, New Jersey has once again begun seeing a large spike in Covid-19 cases. As a result, the Governor has been forced to implement heavier restrictions. News has just broken that, beginning on Thursday, all Atlantic City casino restaurants will need to close their indoor operations by 10 pm.
This could affect tourism rates into the city. Many complain this measure does not make sense given the relatively low infection rates in Atlantic City. The Chamber of Commerce Southern New Jersey offered a statement on this new measure to the media this week.
"The CCSNJ respects Gov. Murphy's decision to enact additional restrictions as the state again sees COVID-19 cases rise. However, the CCSNJ is disappointed that the governor has once again taken a statewide, one-size-fits-all approach, refusing to consider the vast disparities in health metrics throughout different geographical areas of the state," the statement said. "The health and safety of New Jersey residents should always be the first priority, but there is no harm in assessing the data and making smart health and economic decisions that do not treat every area of the state similarly when the health data supports that approach."
Casinos may be thankful that another shutdown wasn't ordered. For now, these venues can continue operating at limited capacity. We'll offer more updates on the situation here over the next few weeks.
Are More Regulations Coming to Las Vegas?
In some ways, Las Vegas has been the city hardest-hit by the pandemic. So much of the economy here relies on tourism. Even today, tourism numbers are down considerably from what they were in 2019.
The casino companies operating here are certainly feeling the effects. Many have been forced to lay off thousands of employees. Some, including Encore Las Vegas, have started changing their operating hours as a way to save money.
Many fear that new regulations will soon be announced here. Infection rates have been increasing in recent weeks. State leaders will need to weigh the pros and cons of implementing health protocols.
Doing so could prove devastating for the gambling and tourism industry in Las Vegas. We'll need to wait and see what ends up taking place in this city. Hopefully, the casinos can remain open while keeping things as safe as possible for employees and patrons.
Beginning on Thursday, all Atlantic City casino restaurants will need to stop operating indoors at 10 pm. This measure will remain in place until further notice.
Are you surprised to see more regulations set in place in New Jersey? Do you think this new rule will affect tourism here? Let us know in the comments section below!
Additional Info
Media Contact : James Murray | https://www.bestuscasinos.org/news/author/jamesmurray/
Source : https://www.bestuscasinos.org/news/atlantic-city-casino-restaurants-ordered-shift-hours/