Businesses reopening: 'It's just not that simple,' says Chamber of Commerce official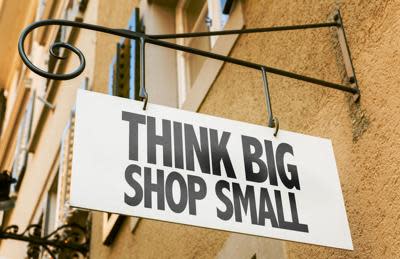 Slowly but surely — way too slowly for some — South Jersey's economy will eventually bounce back. People will return to work, stores that have been shuttered for months will unlock their doors, activities will resume and face-to-face commercial transactions will start to pick up.
It's likely that some businesses, especially small, privately owned retailers, won't survive the necessary government-mandated shutdown and the months of inactivity and loss of income caused by the COVID-19 crisis. Businesses that are still viable are likely anxious to get things going again, but knowing they'll have to do business in a very different way.
The Chamber of Commerce Southern New Jersey (CCSNJ) convened an Economic Reopening and Recovery Working Group, consisting of about 100 business people from various industries and sizes throughout South Jersey. they traded information, ideas and best practices in an effort to guide the jump-start of the economy when it is deemed safe to do so.
Christina Renna, president and CEO of CCSNJ, said that while she is excited to see businesses reopen, she also has many concerns. Some small merchants, she said, won't be able to afford to purchase the newly necessary safety equipment, such as masks and sanitizers. She's also quite concerned about the safety of employees and customers and would prefer to see a gradual reopening, but one based on data pertinent to the area.
"It's just not that simple," she said. "Health issues are important, just as economic considerations are important."
Renna and the South Jersey business leaders she represents would prefer to see Gov. Phil Murphy take a regional approach, rather than a statewide approach, to the reopening of the economy, much like the governors of neighboring states New York and Pennsylvania are doing.
Without question, Renna explained, the health and safety of residents remains the priority.
However, the CCSNJ is advocating a plan for the reopening of the state based on county data, not statewide data, since cases of COVID-19 are much higher in the northern part of the state.
"It cannot be a one-size-fits-all approach," Renna said.
According to a report released on May 12 by the CCSNJ: "The virus has impacted each region of the state differently and the challenges to reopening differ greatly from the northern to the southern regions of the state."
"We're asking the governor to look at the health data here in South Jersey," Renna said, pointing out that in South Jersey counties, less than 1% of the population has been impacted by COVID-19 — including cases in nursing homes and prisons.
"When we look at the numbers, we feel we have a strong case to make to begin to reopen gradually," on a different timetable than the rest of the state, she said.
To be sure, many small retailers are eager to welcome customers again, and not just the "curbside" service that now is allowed .
In Cherry Hill, Jan's Boutique is just one of the "non-essential" South Jersey businesses that has been negatively impacted by the COVID-19 pandemic . With no prom season, no special occasions to get dressed up for, and no ability to open its doors — the Route 70 store that has been a premier destination for evening wear, prom gowns and mother-of-the bride dresses has really taken a hit.
But the owners are keeping a positive outlook and are determined to do everything possible to not only get their business up and running again but to make it a safer, cleaner and more pleasant experience for customers and employees alike.
In fact, management has been hard at work during the forced downtime by trying to come up with an even better business model than they had before.
"You've heard the expression, there's always a silver lining," said Paul Virilli, co-owner of the boutique that has been in business in Cherry Hill for the past 46 years. "This whole thing, the pandemic, the shutdown, it's definitely hurt our business like it's hurt other retailers. But the experience has made us think more and we're determined to come back even stronger. We're going to do everything we can do to ensure the confidence of our customers and our employees."
Virilli said they recently added bridal gowns to their offerings and expanded their store space to 13,000-square-feet, including two stories and dozens of dressing rooms. When Jan's reopens for more than curbside business, which the owners are hoping will be in early to mid-June, they will no longer allow walk-ins: all store visits will be by appointment only.
Stand-alone specialty stores such as Jan's could fare better than stores in the mall, Virilli theorizes, since his boutique be able to ensure social distancing and crowd control.
Management will also limit the number of people allowed in the store, stagger the appointment times, and require customers to wear masks and wash their hands prior to trying on dresses. Dressing rooms and even the inside of the dresses will be disinfected between uses and try-ons and all customers and employees will be required to take a three-second digital temperature scan before entering the store. "Anyone with a fever of 100.4 or higher will not be allowed in the store," Virilli said.
In Marlton, Family and Co. Jewelers started conducting curbside business under a 10 x 20 foot pop-up tent in front of its Route 70 location this week.
"We're sterilizing everything in many different ways," explained Angelo Breaux Sr., owner of the jewelry store that has been in business since 1937. He said that employees are wearing masks and using ultrasonic and steam cleaning as well as UV lights and an alcohol spray on their products to ensure the safety of all.
"I'm cautiously optimistic," Breaux said about the eventual re-opening of his family business, which includes his three children, his son-in-law and six other employees . "I know we're going to continue to thrive — we've been around for 83 years and we have a loyal base of customers. And we're hoping that after this experience, more people will want to support independent, family owned stores. "
Additional Info
Media Contact : Susan Sherry Miller | Contributing Editor | © 70and73.com
Source : https://www.70and73.com/news/businesses-reopening-its-just-not-that-simple-says-chamber-of-commerce-official/article_66a6cf6c-9b89-11ea-8127-4f05a7aa1