Description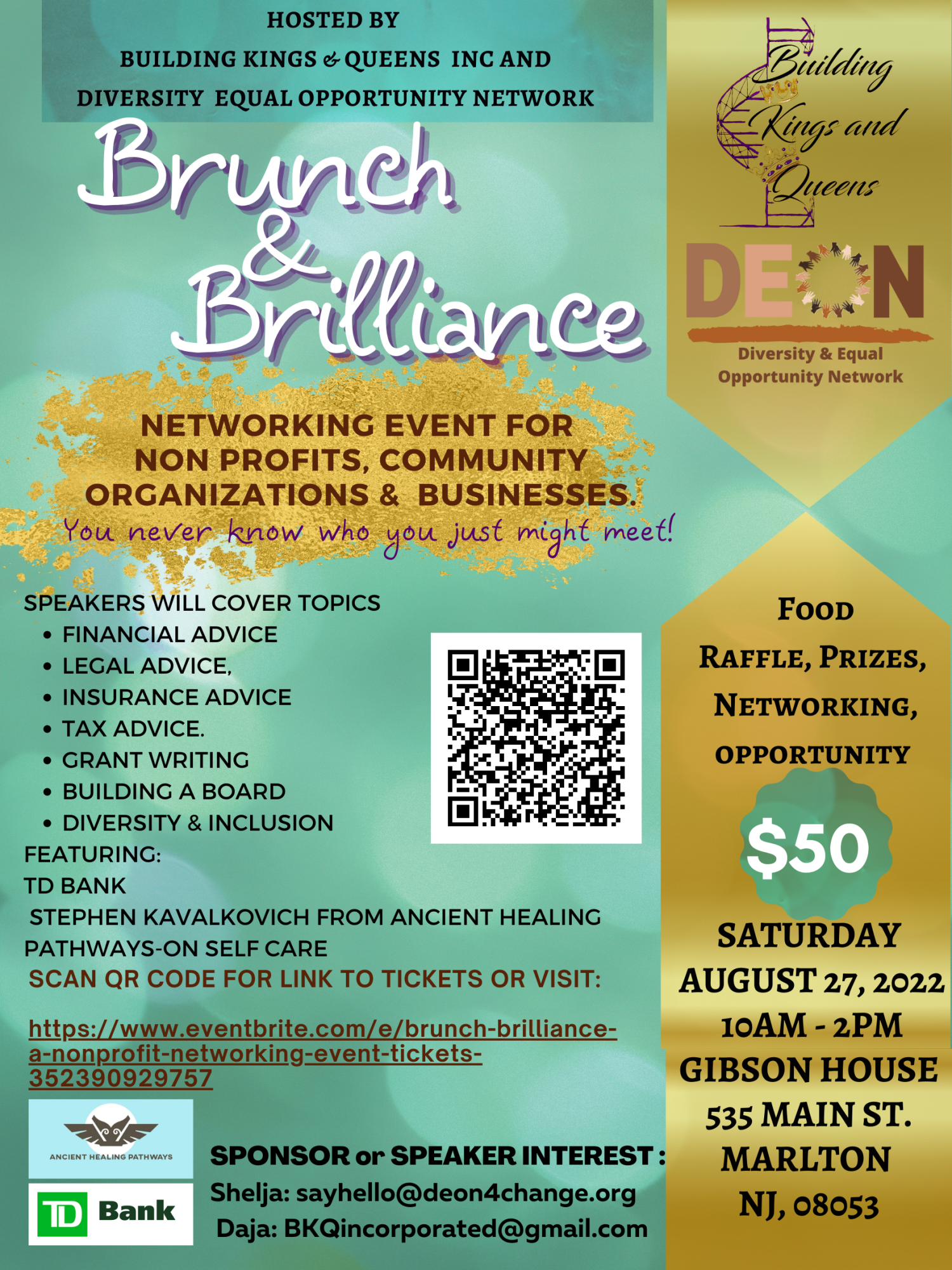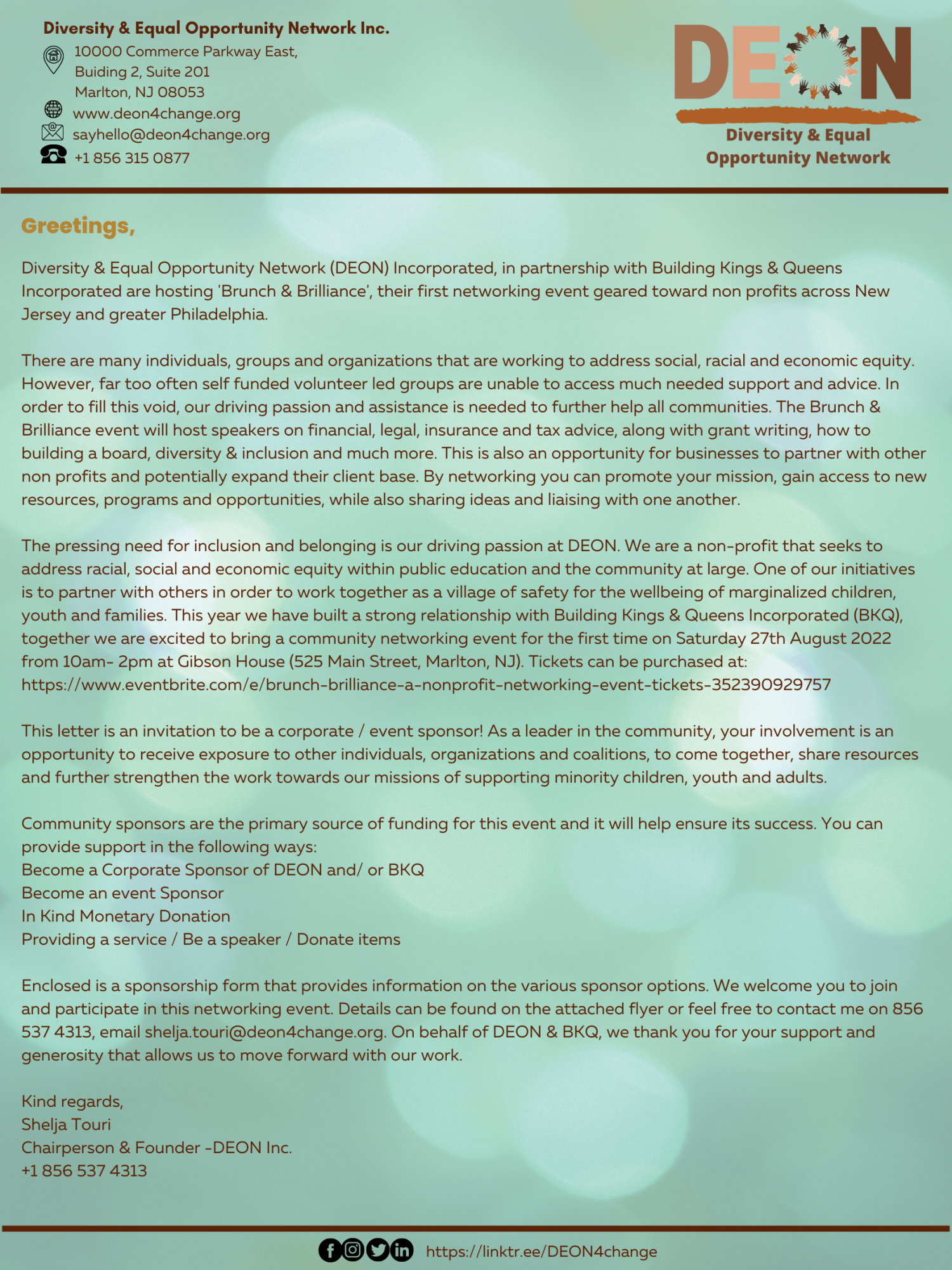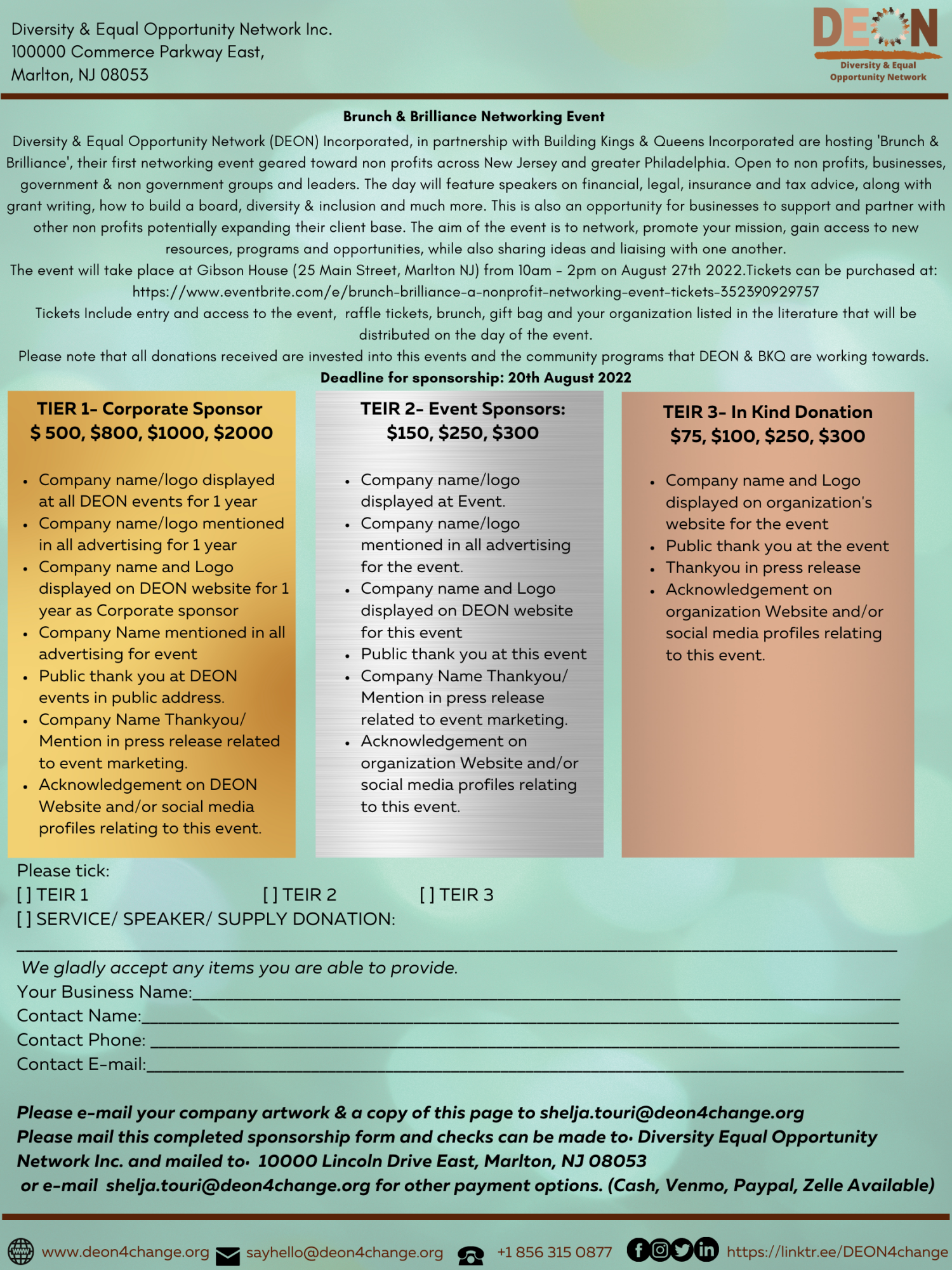 NETWORKING EVENT:
The Diversity Equal Opportunity Network (DEON) Inc. in partnership with Building Kings & Queens Incorporated with support from the Evesham Township Youth Advisory Committee, are hosting their first annual networking 'Brunch & Brilliance'.
The event will take place on Saturday August 27th 2022 from 10am to 2pm at Gibson House in Marlton, NJ.
Tickets include: Entry, brunch, raffle and access to a variety of information.
Non profits and community led groups can benefit from meeting to support one another's mission and expand their network. This is an exciting opportunity for businesses, for profits, government & non government groups to network with non profits.
The Brunch and Brilliance networking event will host speakers on non profit related structure including Financial, Legal, Insurance, Tax advice. How to build a board, grant writing and self care. Deaturing Lisa Thren (Manager) from TD Bank Marlton who will be speaking on non profit customer benefits. Shannon Stimp from PLAN who created a women's networking group. Stephen Kavalkovich from local business Ancient Healing Pathways to speak on the importance of self care.
*We are currently seeking speakers in the professional fields of Non Profit Law, tax & Accounting, non profit insurance.
Please contact Shelja Touri: sayhello@deon4change.org or call 856 315 0877.
Ticketscan be purchased by scanning the QR code on the flyer or via this link:
https://www.eventbrite.com/e/brunch-brilliance-a-nonprofit-networking-event-tickets-352390929757
This event is funded by sponsorships and donation. You can support this event too! Check out www.DEON4change.org/donations or see the attached sponsorship package.