CCSNJ Participates in the Asian American Legislative Caucus Roundtable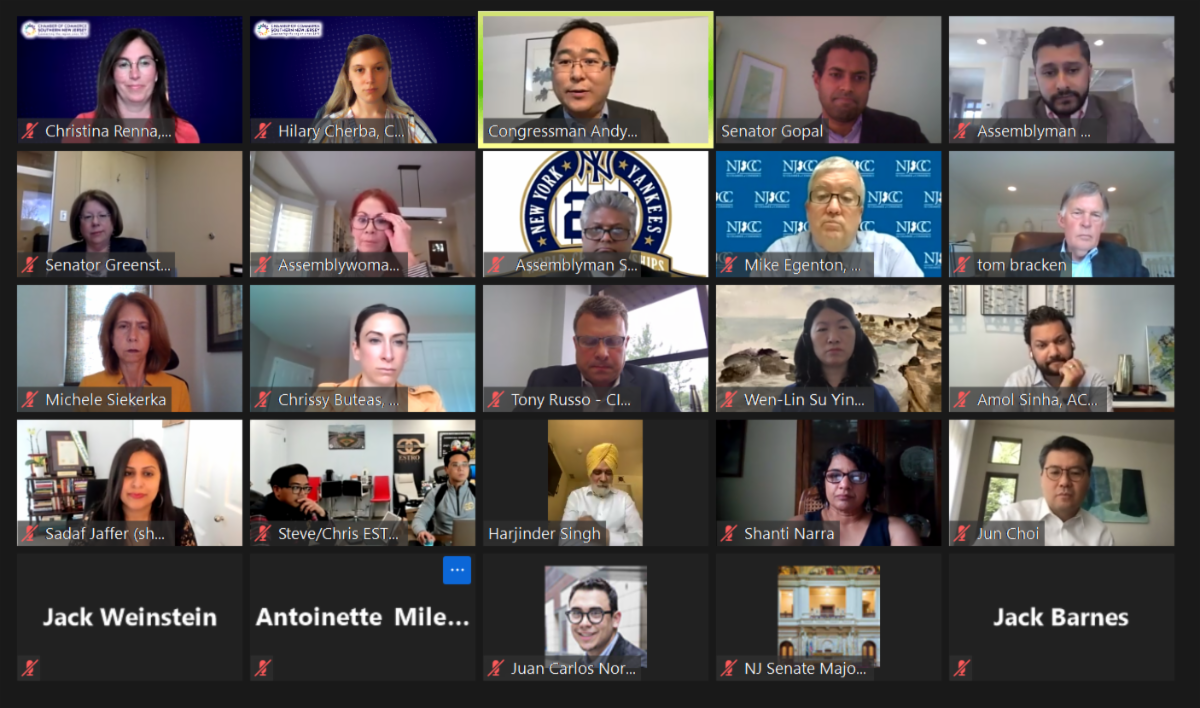 On April 30, the Chamber of Commerce Southern New Jersey (CCSNJ) was proud to join the Asian American Legislative Caucus in a roundtable discussion on violence and discrimination experienced by those of Asian American and Pacific Island (AAPI) descent.
The first meeting of the new Caucus was convened by Senator Vin Gopal, Assemblyman Raj Mukherji and Assemblyman Sterley Stanley. They were joined by NJ Third District Congressman Andy Kim, Senator Linda Greenstein, Assemblywoman Yvonne Lopez, as well as various municipal/county officials, business groups and AAPI organizations.
The CCSNJ was pleased to be a part of this important discussion and looks forward to remaining involved with the Asian American Legislative Caucus.
As tomorrow marks the start of Asian American and Pacific Islander Heritage Month, the CCSNJ is launching a social media campaign entitled, Diverse But United, which highlights our AAPI member companies, or AAPI team members from within CCSNJ member companies. If you are a CCSNJ member who is Asian American or Pacific Islander, please
click here to fill out a short survey
to be featured.
Should you have any questions, please contact Hilary Chebra, Manager of Government Affairs at
hchebr
a@chambersnj.com
.