CCSNJ Testifies On A Regional Reopening Approach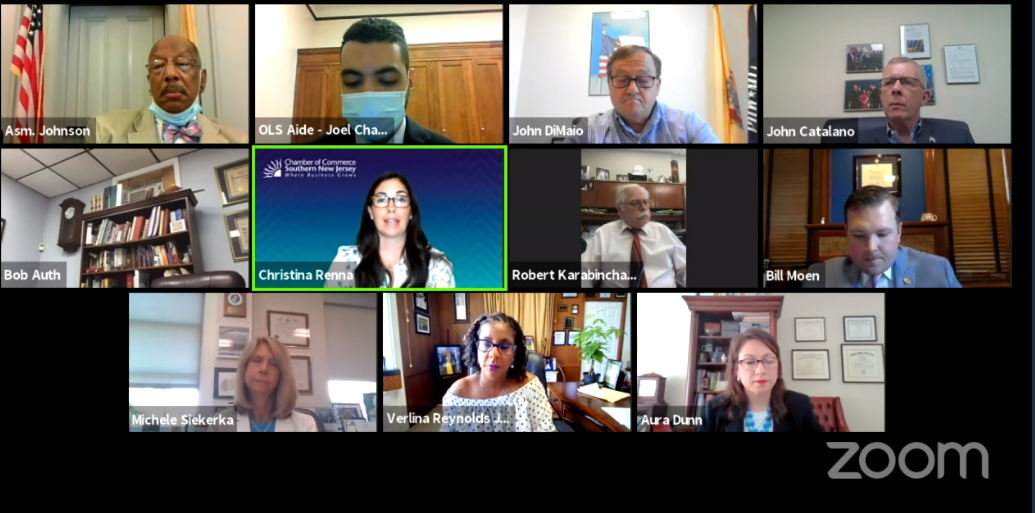 On August 20, the Chamber of Commerce Southern New Jersey (CCSNJ) testified before the Assembly Commerce and Economic Development Committee on the impact of the pandemic on the economies of the State's regions and the consideration of a regional reopening approach. The CCSNJ was proud to represent the South Jersey business community during the hearing, advocating for a data driven, geographic approach to reopening the State's economy.
In her testimony, CCSNJ President & CEO Christina M. Renna noted that the CCSNJ's Economic Reopening and Recovery Plan for South Jersey, which was released in May, advocated for a staggered, regional reopening approach that prioritizes certain areas in South Jersey and low-risk industries for reopening as quickly and safely as possible.
Ms. Renna testified that given the changes in health data and the spikes that have been seen in the region, a broad based regional approach no longer makes sense, however a geographic approach that hyper targets areas of positive health data is the geographic reopening approach the state should consider.
Please reach out to Hilary Chebra, Manager, Government Affairs at
hchebra@chambersnj.com
if you have any questions.