Governor Murphy & Coalition of New Jersey CEOs Announce Commitment to Local Hiring and Training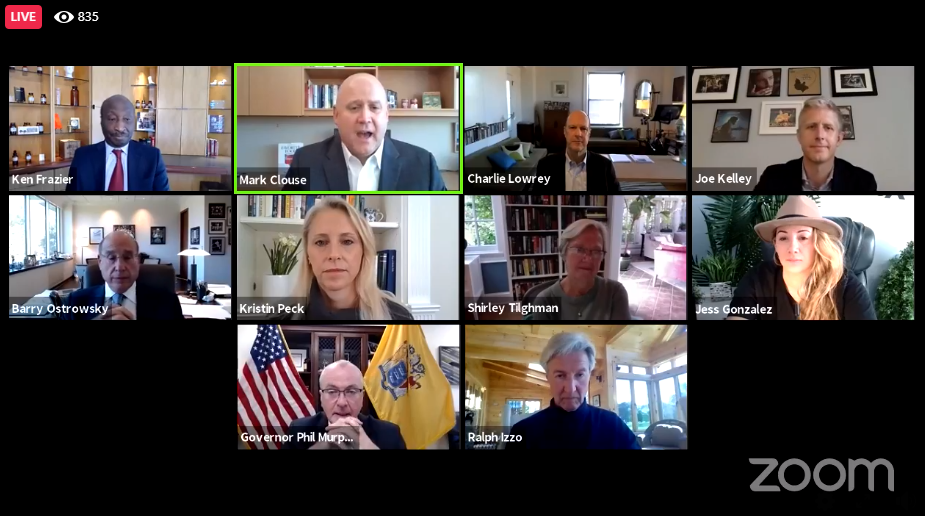 On October 15, Governor Phil Murphy along with the Chief Executive Officers from the New Jersey CEO Council announced their commitment to hire or train 30,000 additional employees from underserved communities by 2030. Additionally, these companies committed to spend an additional $250 million on procurement with state-based, diverse companies by 2025.
The Governor and CEO Council challenged the business community to meet or exceed the commitment made by the Council, producing an additional 40,000 jobs and $250 million in local purchasing.
The CEO Council arose from meetings of the Governor's Restart and Recovery Commission, named by the Governor in April, to advise the Administration and help with the safe reopening of the state's economy. The Council is made up of the CEOs of Becton, Dickinson and Company (BD), Campbell Soup Company, Johnson & Johnson, Merck & Co., Prudential Financial, PSEG, RWJBarnabas Health, Verizon and Zoetis.
CCSNJ Member, Campbell's Soup Company President & CEO Mark Clouse was part of the announcement and stated
"To support economic recovery efforts, Campbell is committed to providing job readiness and training to underserved New Jersey communities, beginning with our hometown of Camden, by partnering with the New Jersey Department of Labor and the Camden County One Stop Career Center. We also pledge to increase our procurement spend with New Jersey-based small and diverse suppliers by 25 percent by 2025."
To read the Governor's press release, click here.
If you have any questions, please contact Hilary Chebra, Manager of Government Affairs at hchebra@chambersnj.com.