Governor Murphy, U.S. Dept. of Labor Secretary Walsh, Senate President Sweeney Break Ground on the New Jersey Wind Port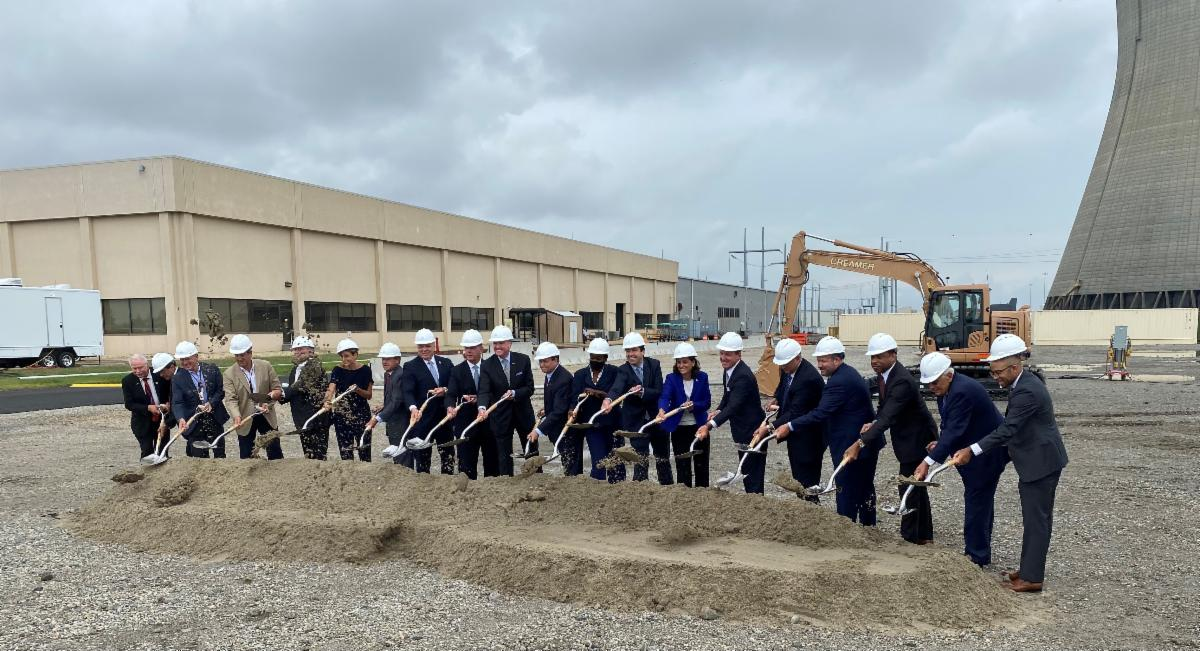 On September 9, the CCSNJ was proud to join Governor Phil Murphy, U.S. Secretary of Labor Marty Walsh, Senate President Stephen Sweeney, Assembly Speaker Craig Coughlin and other elected officials, business and union leaders, environmental advocates and representatives of the offshore wind industry for the groundbreaking of the
New Jersey Wind Port
, the nation's first purpose-built offshore wind marshaling port.
The CCSNJ enthusiastically supports the Wind Port, which is the largest economic investment in Salem County in decades. The New Jersey Wind Port is expected to support up to $500 million of new economic activity within the State and the region each year as well as support up to 1,000 jobs.
The New Jersey Wind Port will be located on an artificial island on the eastern shores of the Delaware River, southwest of the City of Salem. Long term, the New Jersey Wind Port has the potential for over 150 acres of manufacturing parcels and hundreds of manufacturing jobs.
Several potential tenants have already expressed interest in the site, including Ørsted and Atlantic Shores through their winning bids in NJBPU's recent offshore wind power solicitation. Both offshore wind developers indicated they intend to build their projects at the Wind Port. The winning bids also included proposals to partner with turbine manufactures GE and Vestas to build nacelle assembly facilities at the port. The NJEDA will be launching an additional tenant selection process in the coming weeks to negotiate agreements with these potential tenants.
Earthworks will begin on-site in the coming weeks and major construction is due to start in December 2021 with the goal of opening the port in winter 2023/2024.
Should you have any questions, please contact Hilary Chebra, Manager of Government Affairs at
hchebra@chambersnj.com
.