2,500 Small Businesses Have Been Named Comcast RISE Recipients!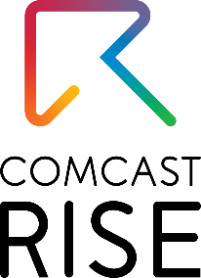 This week Comcast announced that nearly 2,500 small businesses have been named Comcast RISE recipients, with BIPOC (Black, Indigenous, People of Color) business owners, which includes Hispanic and Asian American owned businesses among others, awarded monetary grants, technology makeovers and marketing services. This includes nearly 60 businesses right here in New Jersey.
As we finally begin to emerge from the pandemic, it's more important than ever that we dedicate ourselves to reach, connect with, and support the communities we serve. That's why we've now committed to providing resources to 13,000 BIPOC entrepreneurs by 2022 through Comcast RISE, which stands for Representation, Investment, Strength and Empowerment.
The stories from recipients are flowing in and pretty incredible to hear— "this may save my business," "it's a pandemic Godsend" and "thanks for believing in me and the dreams of other Black Americans" is just some of the feedback we have received. Ashley Taylor, of Camden County's Creative Motion Arts Center said: "The tech makeover has helped my business in ways I had not expected. I am more confident as a business owner because I can offer my clients a new level of excellence! Customer experience means a lot to a business and thanks to my award, I can provide a better experience to all of my clientele!"
Erica Bradshaw of Union's Bradshaw Creative Services said: "The Comcast RISE technology makeover has made reimagining our business strategies and growth potential possible. As we re-emerge from the pandemic shut-downs, Comcast RISE sets us up with many more opportunities to be of service to our community."
A critical component of Comcast RISE is to invest in ongoing mentorship and resources to help businesses succeed over the long-term. To do so, we also just announced we have partnered with Ureeka, an online platform for entrepreneurs. All Comcast RISE recipients will have a specialized online networking community within Ureeka with access to educational resources, sources of capital and vetted experts.
But there's still so much more work to do. The Comcast RISE program is ongoing, so if you know of additional local BIPOC-owned small businesses that can benefit from its opportunities, please let them know. Applications, available at www.ComcastRise.com, are rolling.
We've come a long way since introducing Comcast RISE last October, but our national recovery will be challenging for all small businesses. Thank you for helping us ensure that the economy we rebuild is fairer and more equitable than the one that we lost to the pandemic.