Acenda Institute of Health Innovation to host webinar - "Amplifying Community Action to Improve Maternal Child Health Outcomes for New Jersey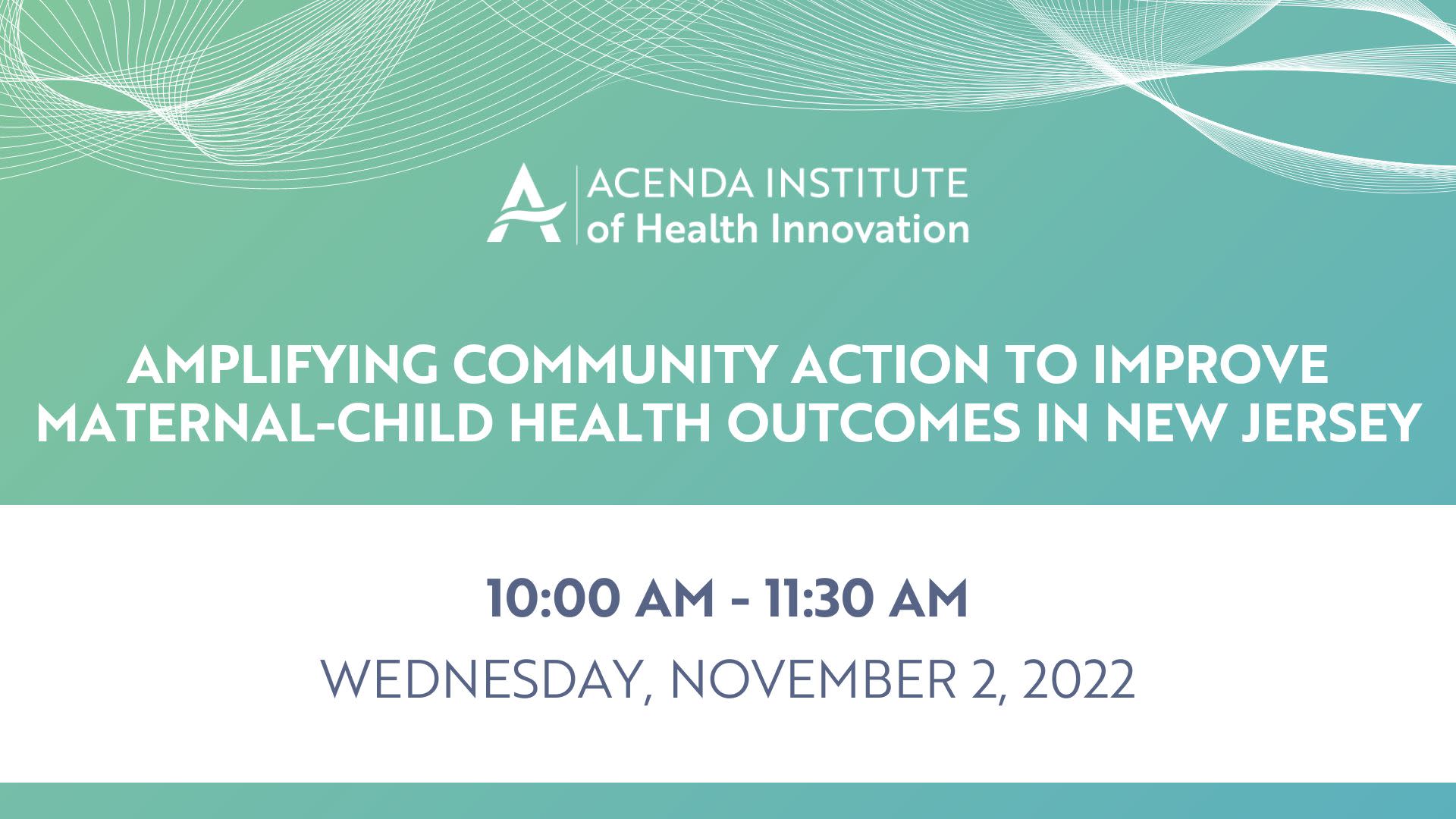 Please join us to hear from representatives from the Prematurity Prevention Initiative on their innovative and successful MES Ambassador Program, and how it is expected to significantly impact disparities related to Black maternal health in New Jersey. Community Providers interested in increasing community engagement will benefit from learning about this model and how it can serve as an excellent template for any area where significant health disparities exist.
Black birthing people in New Jersey are 7 times more likely to die from pregnancy-related complications compared to their white counterparts. As part of the statewide strategy to address this heartbreaking disparity, the NJ NAACP Black Maternal Mortality Taskforce has partnered with the Prematurity Prevention Initiative to launch the Maternal Experience Survey (MES). The MES is a community-level survey which is designed to collect firsthand experiences from birthing individuals in order to help improve care and reduce injustices. In order to increase utilization of the survey within communities, PPI piloted the MES Ambassador Program within Camden and Atlantic Counties. This innovative new program engaged Black and Latina women with lived birthing experience, to serve as Ambassadors within their communities by sharing information about the surveys, their purpose and the benefits to their communities in general. The MES Ambassador Program was extremely successful and served as an excellent template for not only maternal health, but other areas where significant health disparities exist.
Speaker:
Christine Ivery, MPH, CHES, Southern New Jersey Perinatal Cooperative (SNJCP)