Boys & Girls Clubs Of Gloucester County Announces The Dates For Its 12th Annual "Swing For Kids" Golf Outing Fundraising Event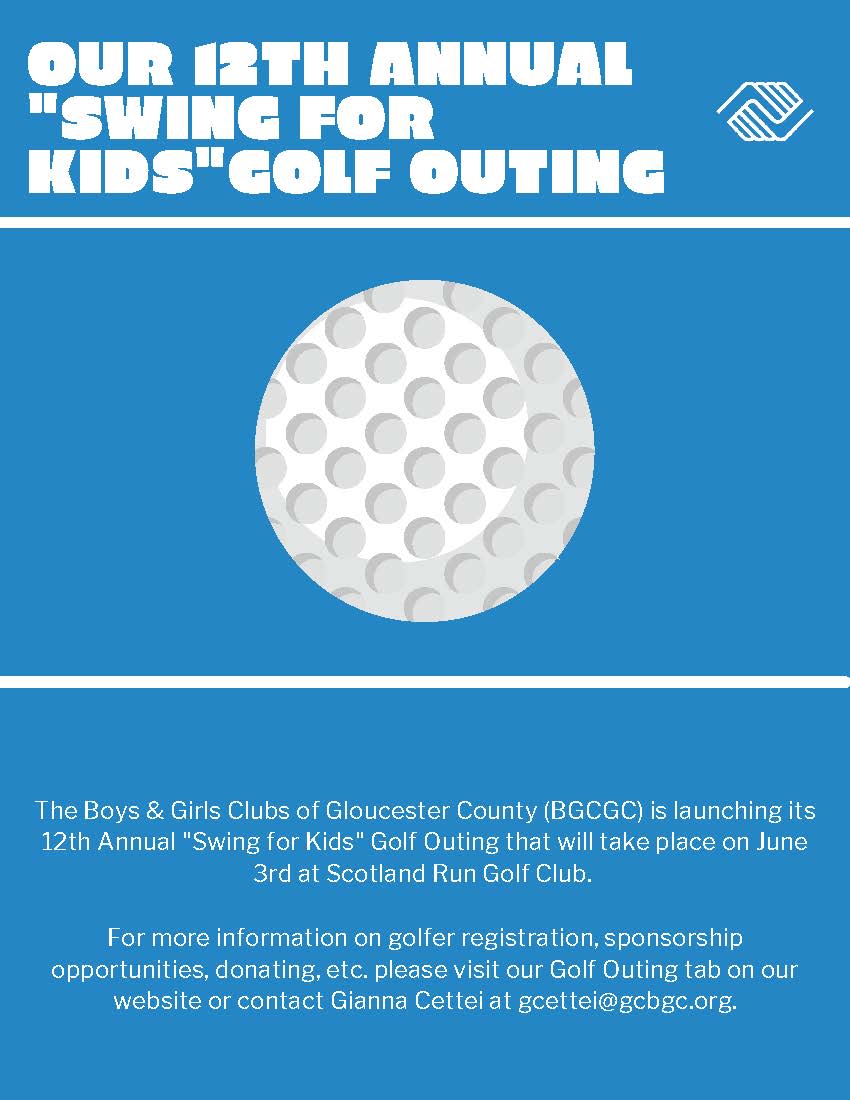 BOYS & GIRLS CLUBS OF GLOUCESTER COUNTY ANNOUNCES THE DATES FOR ITS 12TH ANNUAL "SWING FOR KIDS" GOLF OUTING FUNDRAISING EVENT
Glassboro, NJ, May 12, 2021 – The Boys & Girls Clubs of Gloucester County is throwing its 12th Annual "Swing for Kids" Golf Outing fundraising event on June 3, 2021. The event will take place at Scotland Run Golf Club in Williamstown, New Jersey from 11:30AM to 7:30 PM. There are sponsorship opportunities still available. The funds raised during the Golf Outing will help to support important programming for the organization's Club members at both its Paulsboro and Glassboro centers. Guests can expect a fun game of golf, meals, competitions, and prizes! Both registration and sponsorship information is located on our website at www.gcbgc.org.
Who is the Boys & Girls Clubs of Gloucester County?
The Boys & Girls Clubs of Gloucester County is a nonprofit organization that is dedicated to serving the youth in Gloucester County. The organization was founded in 2005 and is part of a network of 4,300 Boys & Girls Clubs, including 22 in New Jersey. Its mission is to inspire and enable all young people, especially those who need us most, to reach their full potential as productive, caring, responsible citizens. It has two Club locations in both Paulsboro and Glassboro. The organization has academic, health & wellness, financial literacy, and character-building programs to help put its Club members on a path to success.