Campbell Soup donates $120K to six Camden-area nonprofits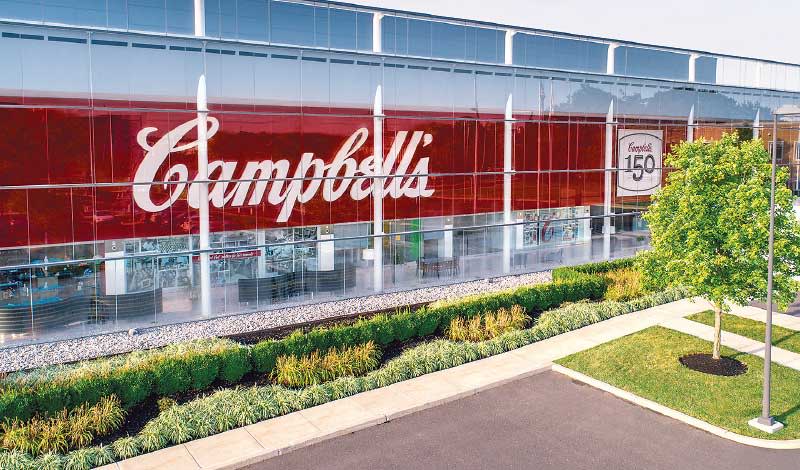 The Campbell Soup Foundation on Wednesday announced it was giving six Camden-area non-profits $20,000 each to help improve healthy living. campbellsoupcompany.com/our-impact/community/.
The Community Impact Grants, aimed at providing support to organizations that increase food access, encourage healthy living and nurture Campbell neighborhoods, were part of $800,000 that the company gave to 40 nonprofit organizations nationwide.
This latest round of giving brings Campbell's fiscal 2023 grantmaking total to more than $2.2 million.
"Campbell is committed to making a positive impact in the communities where we operate," Campbell Soup Foundation President Kate Barrett said. "Community Impact Grants empower our employees to give back by nominating organizations that make a meaningful impact in their hometowns."
Each year, Campbell employees nominate and invite local organizations to apply for grants. The Foundation's employee-led, all-volunteer Executive Committee reviews applications for final approval by its Board of Trustees. The grants support a variety of programs including food pantries, farmers' markets, initiatives to reduce food waste and increase nutrition education, physical activity programs, and the development of parks and public spaces.
This year's grantees include organizations in 26 Campbell communities from 16 states, Puerto Rico, Canada and Mexico. 35% of this year's recipients are first-time awardees.
Here is a list of the six New Jersey-based honorees:
· Camden, NJ – After-School All-Stars (Philadelphia and Camden)
· Camden, NJ – The Neighborhood Center
· Camden, NJ – Trust For Public Land
· Camden, NJ – NJ Agricultural Society
· Camden, NJ – The Food Trust
· Camden, NJ – Vetri Community Partnership
Since 1953, the Campbell Soup Foundation has provided financial support to communities throughout North America where Campbell employees live and work, with a focus on increasing healthy food access, encouraging healthy living and nurturing neighborhoods.
The Foundation is employee-run, governed by a Board of Trustees and advised by an Executive Committee.
Additional Info
Media Contact : ROI-NJ
Source : https://www.roi-nj.com/2023/04/06/lifestyle/food-hospitality/campbell-soup-donates-120k-to-six-camden-area-nonprofits/?utm_source=ROI-NJ+MAIN+Newslett