Change of plans: South Jersey Industries is repositioning itself for clean energy world. CEO Renna explains how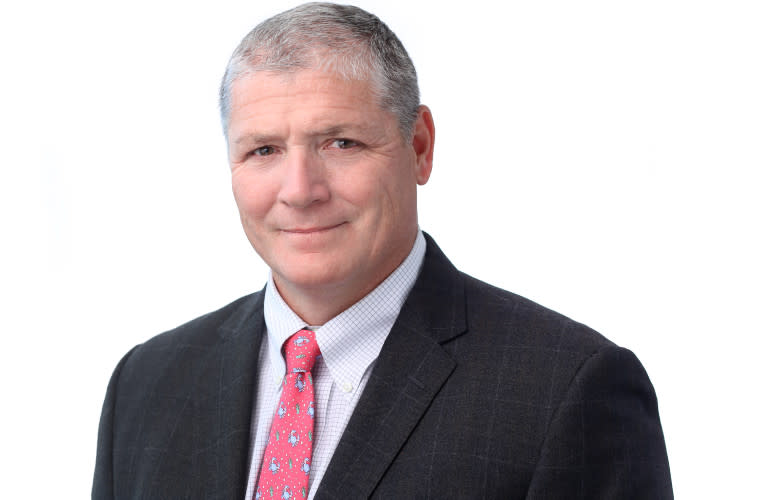 Finding your footing in conversations about renewable energy as a utility that's largely in the business of fossil fuels isn't easy.
But South Jersey Industries manages to make it look like it is.
SJI's CEO, Mike Renna, doesn't require much encouragement to chat your ear off about the natural gas utility's place in the clean energy goals New Jersey's leaders have set in their effort to combat climate change.
"Where we've really carved out a niche over the past 18 to 24 months is in repositioning SJI as a clean energy infrastructure company," he said. "It has been a really transformative event for us here, the recognition that the region, the state and the nation had aspirational goals of accelerating a transition to renewable energy."
The utility last year announced that it had its own plans in the same vein: to achieve carbon-neutral operations by 2040. And it wants to be 70% of the way there by 2030.
Its plan to achieve that is to eliminate its own carbon footprint while also reducing the fossil fuel consumption of its more than 700,000 natural gas utility customers at South Jersey Gas and Elizabethtown Gas.
It's still a natural gas company. But Renna believes it's capable of "delivering the decarbonized energy of the future."
That begins with big investments into replacing aged infrastructure, the sort vulnerable to emissions leaks, with safer materials, he said. The organization is replacing iron and coated steel pipes and swapping it out with high-grade plastics.
A major advantage of this new infrastructure is that it's capable of delivering "green hydrogen" blended into the natural gas grid, which reduces traditional gas emissions.
"We've made investments both inside and outside our utility to produce this lower-carbon energy … including construction that's already underway at eight farms, with another six beginning construction later in 2022, that add to our renewable portfolio," Renna said.
The idea is that the utility can take cow manure, put it through a process by which it's digested and treated for its methane gas components, and then mix that renewable source of energy into gas systems.
"Eventually, that renewable natural gas will replace organic natural gas," he said. "That's one of the most immediate ways we're actually part of this acceleration toward clean energy. And you can do this with any major source of methane, including farms with swine and poultry, landfills and wastewater treatment plants."
SJI is already investing in landfill projects that allow it to harvest methane gas to displace the emissions of regular natural gas. The methane from these sites might otherwise just escape into the atmosphere as waste decomposes.
At the same time, Renna would be remiss not to mention, the utility is building a pilot project in South Jersey in which intermittent electricity from a solar installation is being used to power hydrogen creation. That "green hydrogen" is then injected into the gas grid.
Renna is excited about the long-term prospects of these projects. The utility is paring the efforts with internal investments into building more sustainability into its daily operation in New Jersey.
"We're at the leading edge of this, especially among gas utilities," Renna said. "And I'm really proud of how we're leading the way."
The decarbonized gas isn't yet fueling every New Jersey home — far from it. But SJI is looking at a present "with enough decarbonized natural gas to offset the casino base-load in Atlantic City," Renna said. So, it's not insignificant.
Such projects are capital-intensive. But the utility apparently is in store for some fresh funding after being taken private earlier this year in a $8.1 billion deal with global investment vehicle Infrastructure Investments Fund.
For the utility, which will remain a New Jersey-based organization with an independent board of directors, it will be business as usual — and more.
"This is absolutely a big win-win for us, as the best possible outcome for our shareholders … but also the best outcome for this realignment at SJI with how we're viewing making new investments with ESG (environmental, social and governance) in mind," Renna said.