Comcast Expands Support for STEM Enrichment, Tech Career Training with Camden Dream Center!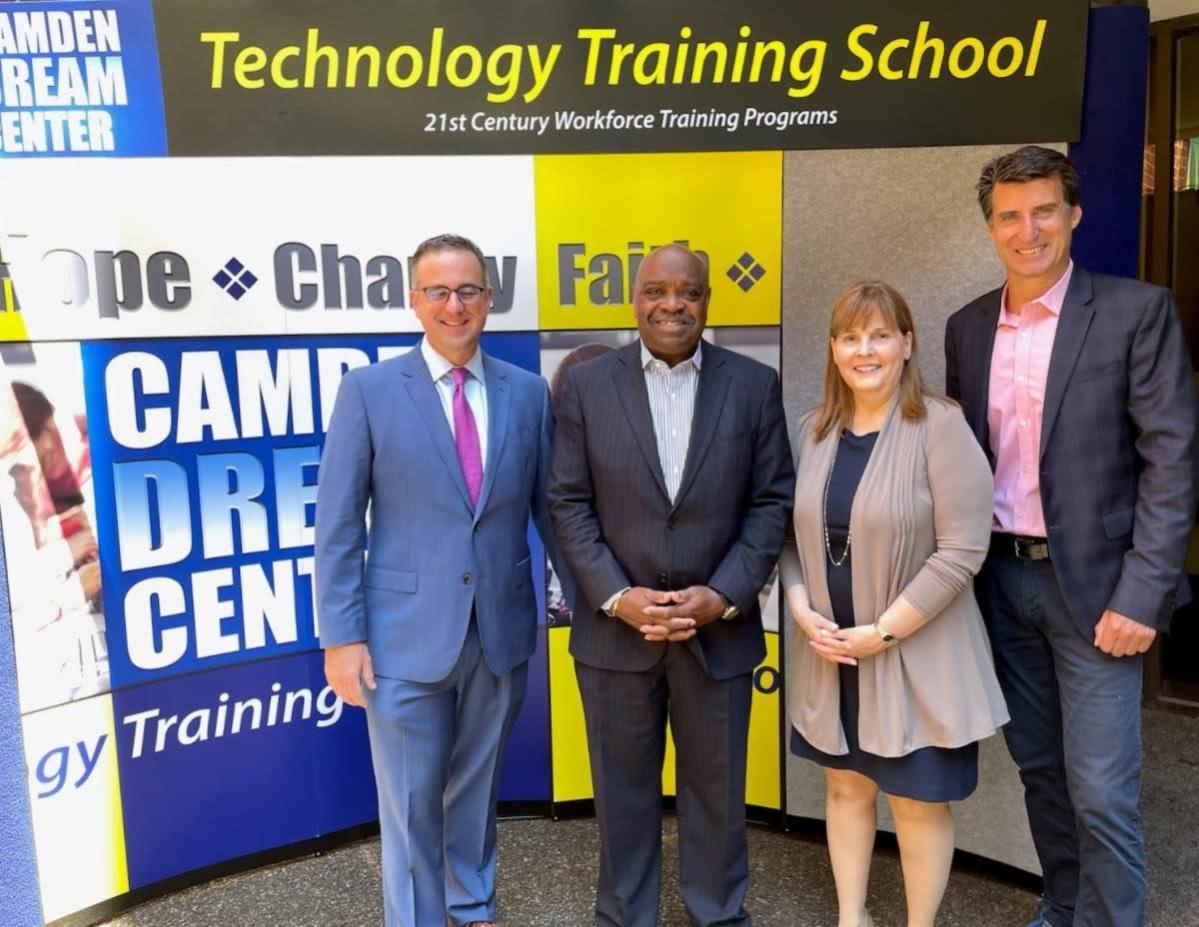 Comcast announced its continued support for STEM enrichment and technology career training in South Jersey through a combined $80,000 donation to the Camden Dream Center. The funding will support the Center's STEM Enrichment Program for middle school students in the Bridgeton, Burlington and Camden school districts, as well as sponsorship of a cohort of ten women aged 18-35 to participate in the Center's Cisco Certified Network Association (CCNA) Training Program.
The Camden Dream Center provides STEM education to South Jersey students of all ages and prepares them for careers in technology. Since 2018 Comcast has provided more than $100,000 in funding for the Center, including this latest donation. The partnership started with support for STEM enrichment but expanded after Comcast engineers began volunteering their time with the organization through Comcast's TECHWomen employee group.
"The relationship with Comcast has been a game-changer for our organization," said Keith Davis, President and Founder of the Camden Dream Center. "They are outstanding partners because they understand the transformative power of what we do – which is provide people with the education and training they need to change their lives."
"At Comcast, we look to support partners who drive economic mobility and racial equity in their communities," said Kimberly Smith, Comcast Director of Community Impact. "The Camden Dream Center does that and more through the programs and services they provide. We're proud to help enable their mission."
A virtual panel presentation was held last month for those interested in learning more about becoming a Network Administration Technician. The panel featured five women engineers who work out of Comcast's Mount Laurel, NJ, office. They discussed their careers and the options available to certified network engineers.
Camden Dream Center provides authentic workforce training that develops skills that are central to effective workforce training and drives sustainable employability at scale. Efforts, resources, and strategies deployed are focused to deliver high-quality workforce development training in career technical education (CTE) programs in high schools; colleges, and nonprofit organizations in New Jersey. The organization is now an Approved U.S. Department of Labor Intermediary, Registered Apprenticeship Sponsor.
Additional Info
Source : https://philadelphia.comcast.com/2021/07/06/comcast-expands-support-for-stem-enrichment-tech-career-training-in-south-jersey-through-80000-donation-to