Crab Du Jour: Opening Celebration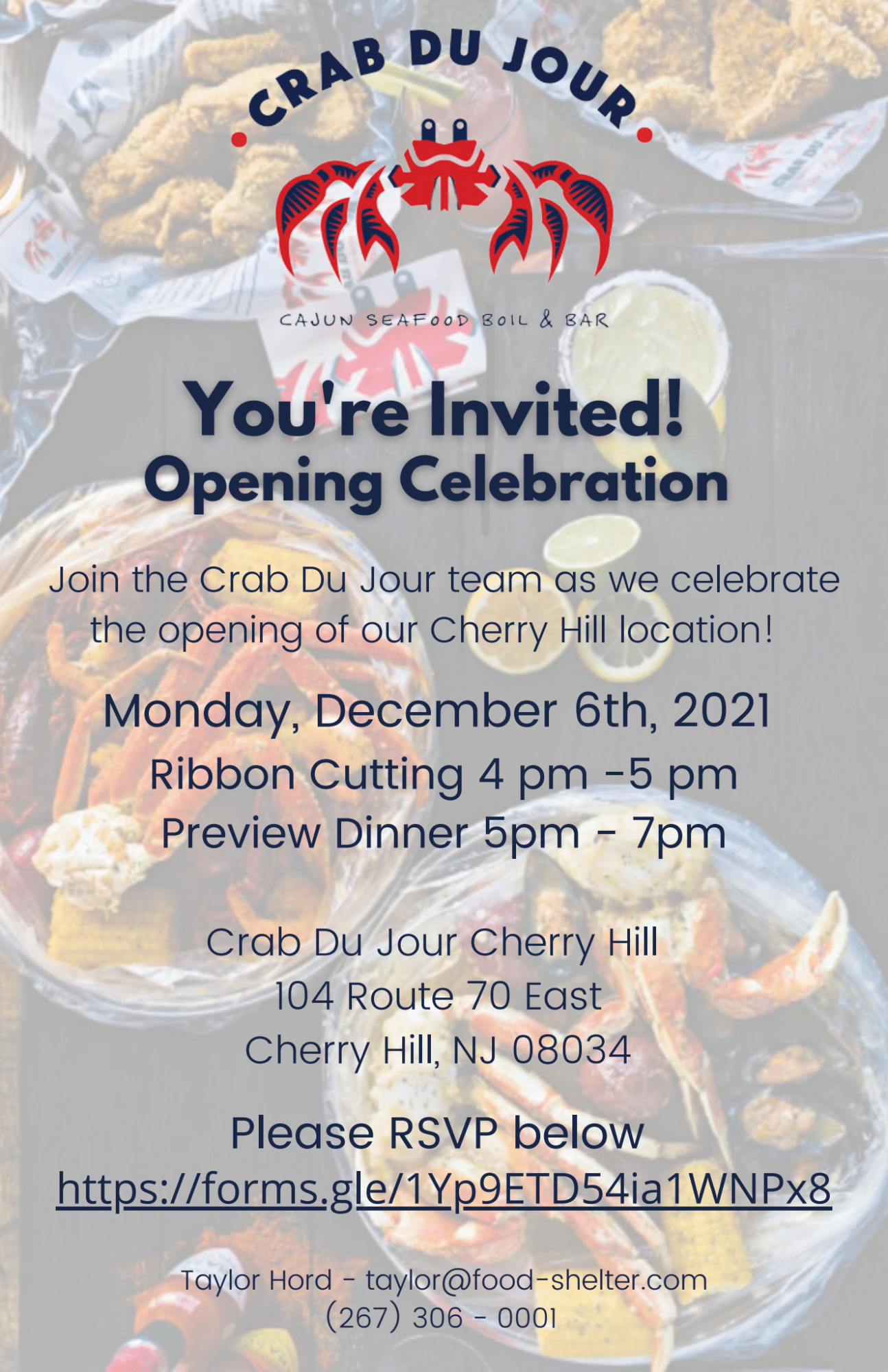 As Crab Du Jour celebrates the opening of its 13th location in the state of New Jersey, we would love to have you join us for a ribbon cutting ceremony Monday, Dec. 6 in Cherry Hill from 4-5 p.m.
The event will feature owner Leon Chen and Cherry Hill Mayor Susan Shin Angulo speaking on the impact the pandemic has had on the restaurant and hospitality industry, and they will be joined by representatives from Chamber of Commerce Southern New Jersey and other local organizations.
The ribbon cutting will be followed by a complimentary preview dinner from 5-7 p.m.
About Crab Du Jour: Crab Du Jour Cajun Seafood Boil & Bar offers experience-driven seafood dining in a fun, communal atmosphere perfect for friends and family. With more than 70 locations on the east coast, the Cajun-inspired eatery is known for fresh seafood boils (made for sharing) and an array of signature house-blended sauces, to enhance the experience. The menu features everything from delicious starters like wings and po'boys to seafood favorites such as fried fish, shrimp, crab and oysters.
Will you join us? Please let me know or RSVP here: https://forms.gle/1Yp9ETD54ia1WNPx8