If you are interested in joining the Chamber, please contact: Lisa K. Hurd, Vice President, Membership at (856) 424-8980.
Cultivate Small Business: A Program of Santander Bank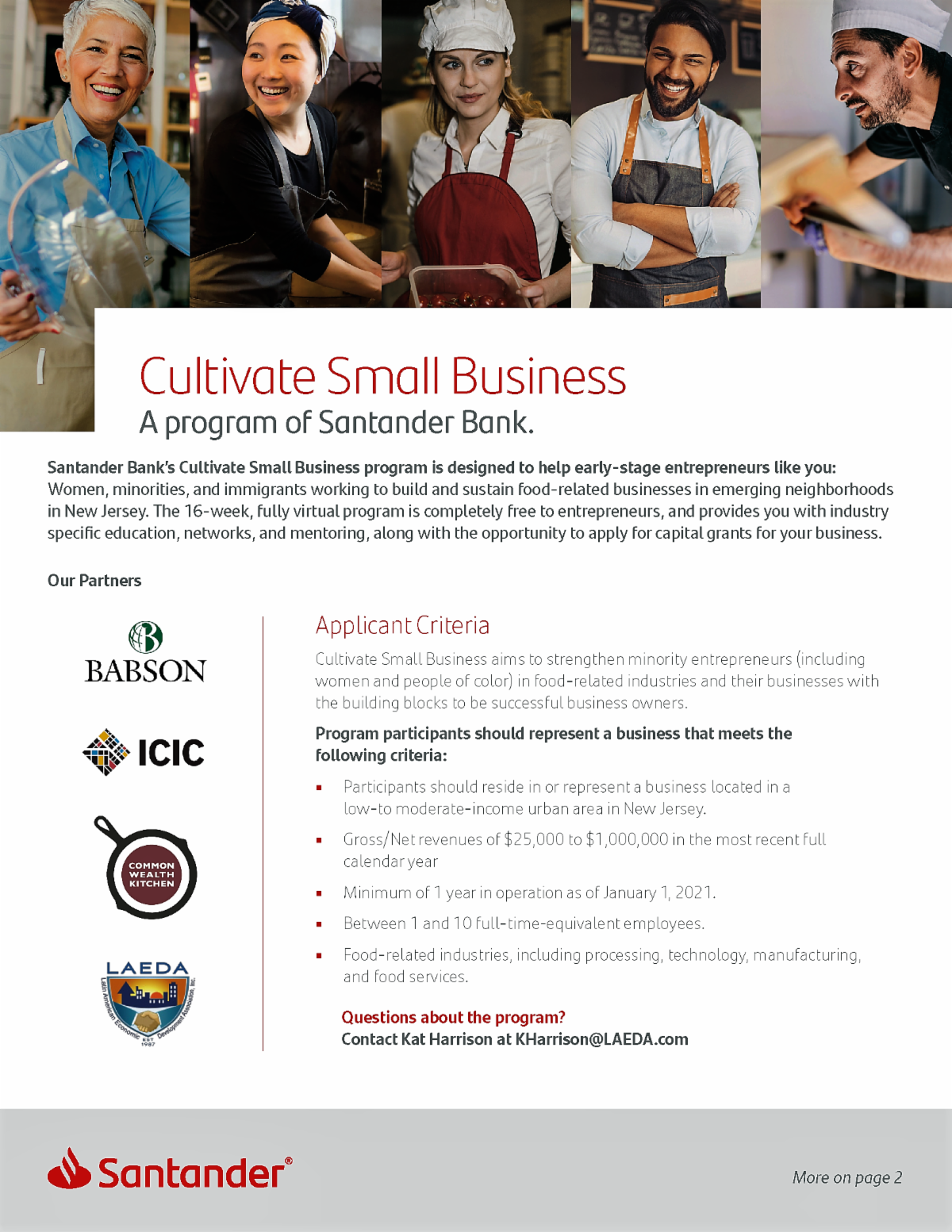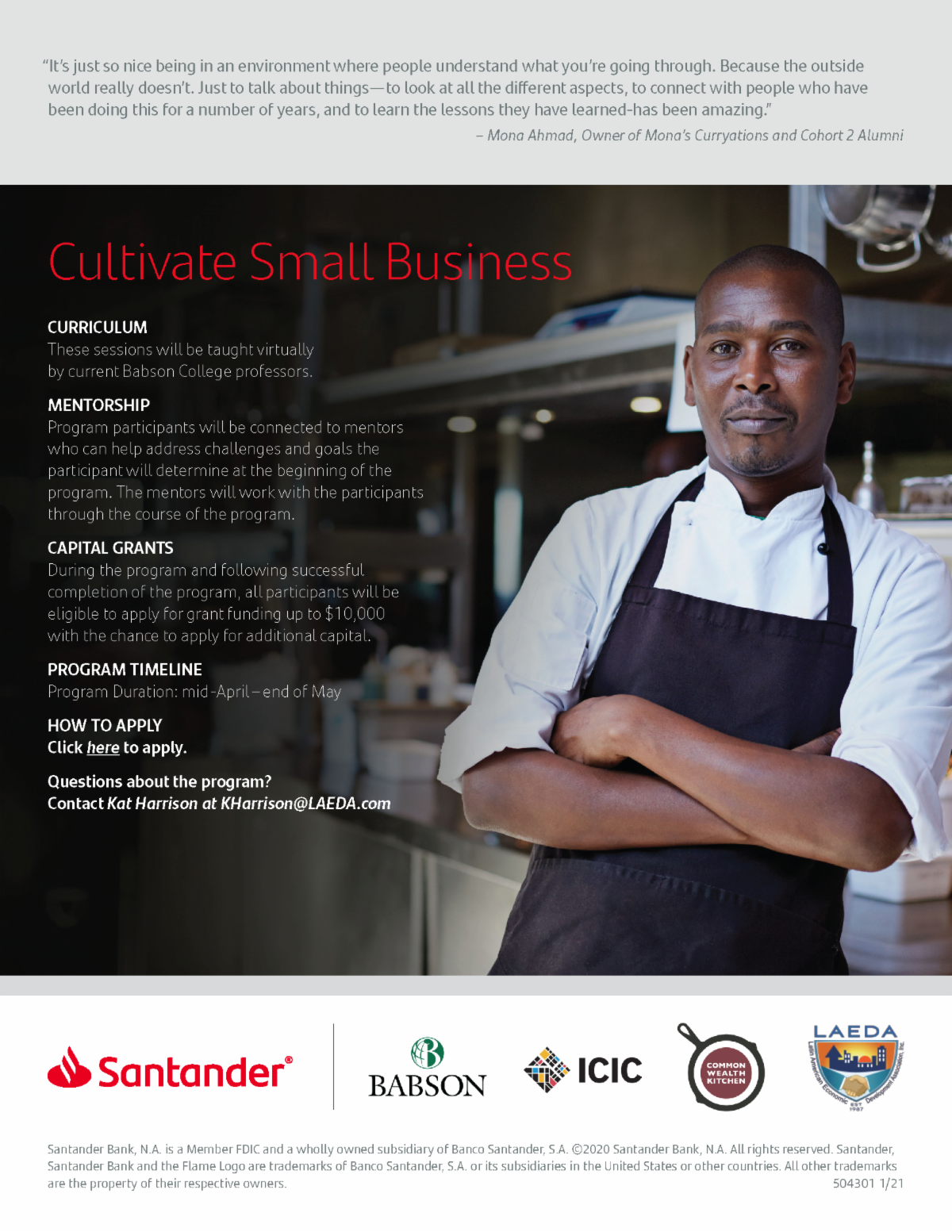 Applications are due no later than March 1st but will be reviewed and will begin scheduling interviews on a rolling basis beginning February 15th. We strongly encourage you to apply early to allow sufficient time for gathering necessary documentation

When applying, you will be asked to setup up an account at GrantConnect our application website.
Setup an account and begin your application, you can always go back and finish it.
If you have any questions, please contact Kat Harrison at kharrison@laeda.com or call 856-338-1177.