DoorDash Accelerator for Local Restaurants offers grants — and help toward sustainability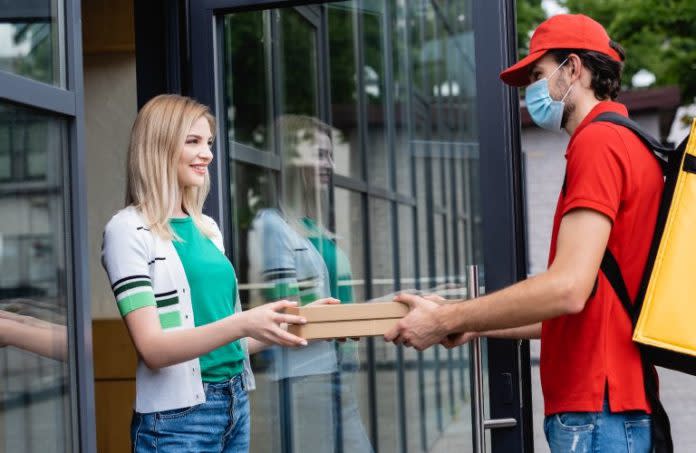 When it comes to climate change, even the seemingly smallest of things can make a big difference.
That's why DoorDash, in celebration of Earth Day 2023, announced Thursday that it is accepting applications for its Accelerator for Local Restaurants in the New Jersey (and New York City) area.
The accelerator not only is meant to help level the playing field for entrepreneurs and increase access to opportunity for small businesses, including those owned by women, immigrants and people of color, but it also comes with assistance in regard to packaging — a key issue in sustainability efforts for restaurants.
Here's how it will work:
DoorDash, in partnership with Accion Opportunity Fund, Statewide Hispanic Chamber of Commerce of New Jersey and the Five-Borough Chamber Alliance, will use the Accelerator for Local Restaurants to provide $10,000 grants, training and education, one-on-one customized business advising, marketing benefits, climate-friendly packaging and more;
DoorDash will partner with DeliverZero to provide reusable packaging to all selected restaurants — the equivalent of up to six months of free packaging for each business — as they transition their businesses to a more sustainable future.
Earth Day 2023 is Saturday.
How to apply
The eight-week-long program, which will begin June 3, will use a combination of in-person and online learning opportunities.
Restaurant owners in parts of New Jersey (Bergen, Essex, Hudson or Union counties) who operate three or fewer restaurant locations, have been operating for two or more years and employ 50 or fewer people across all locations, are encouraged to apply.
The application portal is open until May 12. Apply here.
DoorDash officials there are a number of ways the company can help restaurants become more sustainable, including:
Showing how reusable containers designed to be returned and reused, rather than thrown away after a single use, are better for business and the environment;
Encouraging restaurants to use reusable packaging, which can help restaurants reduce operating expenses, improve the quality and experience of their food transport and reduce packaging waste and greenhouse gas emissions.
Launching updated features to showcase merchants that offer eco-friendly food and packaging. Plant-based foods produce less emissions than animal products, so opting for meatless and animal-product free alternatives is a great way to practice sustainable food choices.
Featuring merchants offering vegan, vegetarian and meatless options in addition to merchants who provide reusable packaging via carousels in the app to help customers more easily make sustainable choices.
It also could be good for the bottom line.
According to DeliverZero, 86% of DeliverZero customers report ordering from restaurants they've never tried before because they offer DeliverZero's reusable, returnable containers, and restaurants save over 40% on packaging costs for every DeliverZero order.
Additional Info
Related Links : https://www.roi-nj.com/2023/04/21/lifestyle/food-hospitality/doordash-accelerator-for-local-restaurant-offers-grants-and-help-toward-sustainability/
Source : ROI-NJ