Horizon BCBSNJ Distributes $6.36 million to NJ Non-Profits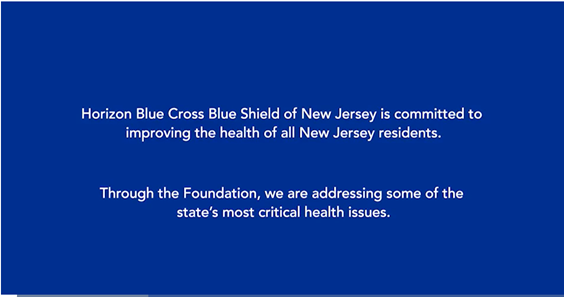 New Jersey is home to thousands of non-profit organizations that are improving the health and well-being of our communities. So far in 2021, Horizon has contributed more than $6.36 million through it's philanthropic arm, the Horizon Foundation for New Jersey, to 27 non-profits to support our shared goals, including $600,000 in just-announced second quarter grants. Learn more about our second quarter grantees.
Earlier this month, we pledged $3 million to the New Jersey Performing Arts Center for a long-term initiative that will use the arts to promote physical and mental wellbeing through expanded community programs.
In March, a $50,000 grant was awarded to the New Jersey Health Care Quality Institute to support the Mayor's Wellness Campaign for a new statewide mental health initiative providing community leaders with Mental Health First Aid training.
Since, 2004 The Horizon Foundation for New Jersey has invested over $61 million through more than 1,600 grants supporting our community-based non-profits. Together, we're making New Jersey healthier.