KeyBank Market President Robert Kane Set To Retire July 1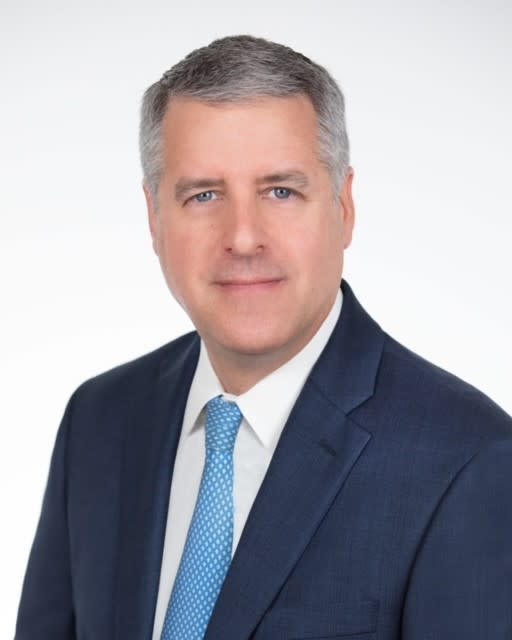 PLYMOUTH MEETING, Pa., June 14, 2022 — Greater Philadelphia banking leader Robert ("Bob") Kane, Jr. has announced his retirement from KeyBank effective July 1, after a distinguished career in commercial banking that has spanned more than four decades. He will be succeeded by KeyBank Commercial Sales Leader Jamie Tranfalia, who will be named Market President upon Kane's retirement.
"Jamie is a consummate leader with a proven record of building high performing teams and driving superior results," said Kane. "Over the past few months, he and I have been working together to ensure a smooth transition of leadership, and it is with great confidence that I leave the continuation of Key's commitment to our clients and community in Jamie's very capable hands."
As KeyBank Market President and Commercial Sales Leader for the bank's Eastern Pennsylvania and Southern New Jersey market, Bob Kane has been a well-known and admired fixture in the community. He currently serves as a board/committee member for the Greater Philadelphia Chamber of Commerce, Association for Corporate Growth, Charles Ellis Trust for Girls, Devereux Advanced Behavioral Health, The National Association of Corporate Directors, St. David's Golf Club and The Union League of Philadelphia. Previously, he served on the Board of Directors for Big Brothers Big Sisters of Philadelphia, Philabundance, the World Affairs Council, BLOCS (Business Leadership Organized for Catholic Schools), the Philadelphia Convention & Visitors Bureau and the PA Bankers Association.
Kane's distinguished career in banking began after graduating from Mount Saint Mary's University in Maryland. He spent over 26 years at PNC Bank, where he held numerous sales and credit management roles, mainly focused on middle market business, and culminating to market leader for PNC's Suburban Philadelphia area. In 2010, Kane joined First Niagara Bank as Regional President of the Eastern Pennsylvania / Southern New Jersey and was named Market President and Commercial Sales Leader for the market in 2016 when First Niagara was acquired by KeyBank.
Jamie Tranfalia joined Key in December 2021 as Commercial Sales Leader reporting to Kane. He is an experienced commercial banking leader with more than 22 years of experience in the financial services industry. Prior to joining Key, he was commercial banking team leader for Citizens Bank. He also held similar roles with Wells Fargo Bank and Brown Brothers Harriman.
Tranfalia is a military veteran, serving for several years as a U.S. Air Force Captain and Nuclear Missile Crew Commander, managing a large team of nuclear missile launch officers. He earned his bachelor's degree in biology from the U.S. Air Force Academy and MBA from Colorado State University. He is an active member of the community, volunteering with a number of organizations including the American Heart Association, the Committee of Seventy and Liberty USO in Philadelphia, and the Chamber of Commerce of Southern New Jersey.
About KeyBank/ KeyCorp
KeyCorp's roots trace back nearly 200 years to Albany, New York. Headquartered in Cleveland, Ohio, Key is one of the nation's largest bank-based financial services companies, with assets of approximately $181.2 billion as of March 31, 2022. Key provides deposit, lending, cash management, and investment services to individuals and businesses in 15 states under the name KeyBank National Association through a network of approximately 1,000 branches and approximately 1,300 ATMs. Key also provides a broad range of sophisticated corporate and investment banking products, such as merger and acquisition advice, public and private debt and equity, syndications and derivatives to middle market companies in selected industries throughout the United States under the KeyBanc Capital Markets trade name. For more information, visit https://www.key.com/. KeyBank is Member FDIC.
— # # # —