LAN Assistant Vice President Jen Mannino Wins SMPS Marketer of the Year Award!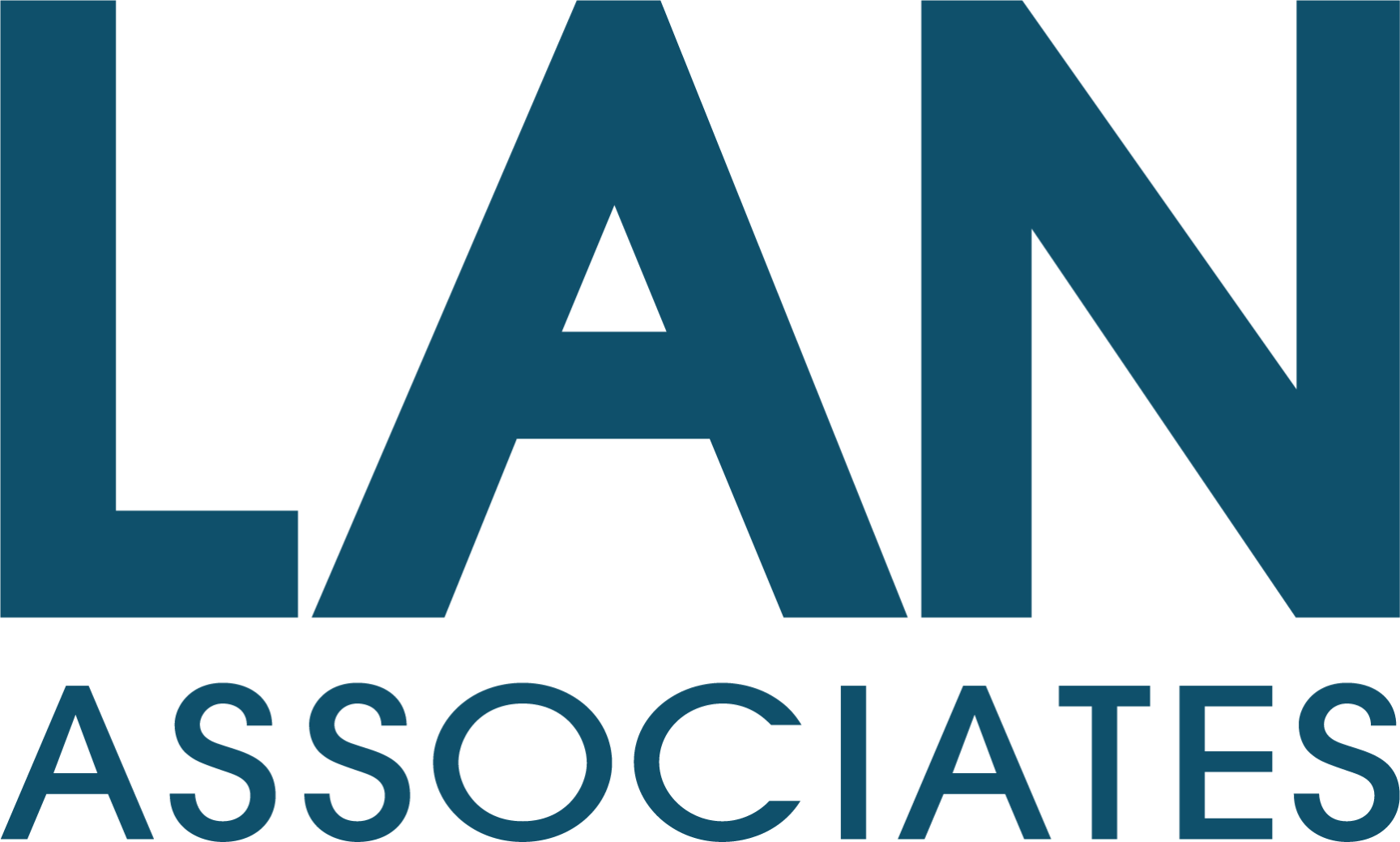 LAN Assistant Vice President Jen Mannino Wins SMPS Marketer of the Year Award
Jen Mannino's seven-year journey from Marketing Coordinator to LAN Associates Assistant Vice President in charge of marketing was center stage on June 24th when SMPS New York honored her with their Marketer of the Year Award. The award was presented to Jen at the 2021 Annual Meeting and Liberty Ball, a ceremony hosted by the New York chapter of the AEC industry focused Society for Marketing Professional Services (SMPS). This award salutes a marketer's achievement, leadership, and significant contributions to their firm's marketing success during the past year.
In 2014, when Jen started working for LAN, the firm had no formal marketing department. Marketing was handled by employees in different departments occasionally placing an ad or sponsoring an event. Jen quickly started putting together formal processes and new initiatives that have reshaped LAN's perspective on the role of marketing and transformed LAN's voice in the industry.
Jen tackled projects one by one as she built LAN's marketing department from the ground up. Under her leadership and at her direction, LAN has completely overhauled the proposal process, implemented the use of a CRM to track and analyze data, rebuilt the company website, rebranded company collateral, formalized public relations processes, increased business development pursuits, and continually improved LAN's internal corporate culture. Today, LAN's marketing department has a staff of three that touches almost every aspect of LAN's nontechnical work.
"Jen has been a game changer for LAN Associates," said LAN Chief Operating Officer Steven Ramiza. "Her drive to push LAN forward with new ideas, approaches, and initiatives has not only transformed LAN's approach to marketing but has opened up new avenues for business development and even changed our internal culture."
The award is one of SMPS's highest accolades and was given to Mannino in recognition of achievements at LAN Associates and her commitment to marketing in the AEC industry. The winner of this award demonstrates their commitment to strategic planning, management, communication, innovation, education and training, and service.
Jen has been a member of the SMPS-NY Chapter for more than five years. Since joining, she has sat on the NJ-Affiliate Committee. She helps steer direction and planning of programs for professional development events and is one of the original founders involved with creating the recently launched SMPS-NY sponsored podcast "The Marketing Department."
"Jen Mannino epitomizes the phase leadership through marketing," said SMPS New York chapter board member and founding member of the organization's New Jersey chapter, Sharyn Yorio. "She leads with a passion for success for LAN, SMPS, and whatever she tackles."
This is not the first time Jen has been recognized for her commitment to professional service marketing. In 2019, Jen was awarded with Generation Now Game Changer Award from the Commerce and Industry Association of New Jersey (CIANJ) and COMMERCE Magazine.
Mannino's impact on LAN has been substantial and transformational. Her efforts have not only shifted public perception of LAN Associates but have impacted internal decision-making processes and the corporate culture of a firm with a 55-year plus history.
SMPS is a community of marketing and business development professionals who work in the AEC industry. The group is a valuable resource for networking, educational opportunities, and industry leading research. With chapters across the US and Canada, SMPS boasts a membership of 7,000 professionals from architectural, engineering, planning, interior design, construction, and specialty consulting firms. The New York chapter has 240 members.
###
Additional Info
Source : https://lanassociates.com/company-news/jen-mannino-wins-marketer-of-the-year/