Liscio's Bakery taking over supermarket site with borough OK
GLASSBORO — The former Sav-A-lot supermarket at 555 North Delsea Drive is headed back into the food business, this time under the local Liscio's Bakery brand.
The family business will lease the building for renovation into a bakery and retail site. Borough planning officials unanimously approved the concept at a recent public hearing.
Co-owner Chad Vilotti testified at the site plan review. Afterward, he said the project will move as quickly as possible, but the country's ongoing construction supply issues make it difficult to set a date for an opening.
The retail end of the store will take up something less than 5,000 square feet. The bulk of the 21,420-square-foot building will be used for baking and storage, with products also shipped to its other stores.
Liscio's Bakery has its main production facility in Glassboro, and until last February also had one of its retail outlets on Delsea Drive. The retail site shut down when the building it used was sold.
The food market building is part of a large, commercially zoned property between North Delsea Drive and North Main Street, with the Matt Blatt dealership to its south. The demolition of the Glassboro Bowl & Recreation Center a few years ago opened it to redevelopment.
Besides a significant expansion of the dealership, the borough recently gave final approval to construction of a Chick-Fil-A on a pad close to Route 47. The restaurant will be to the south of the former supermarket but is not under construction, yet.
Project planner Stephen Hawk said the site plan will yield a better looking and more efficient to use property thanks to incorporation of traffic islands and interior landscaping.
"The land in this area is precious," Hawk said. "It's a heavy commercial area, well sought after. And to be able to use every bit of that land that we can for the parking and to make this site operate and to add some green space is, I think, important."
The two properties will have somewhat entwined driveway access and parking arrangements, according to testimony to at the July 5 Planning Board hearing.
Some aspects of traffic access and circulation still need to be finalized, which will involve borough staff and property owner meetings. Local drivers often cut through the center of the property, between the supermarket and dealership lots, to go from Main Road to Delsea Drive or the reverse.
In addition, the New Jersey Department of Transportation still needs to review and sign off on traffic issues related to Delsea Drive (Route 47).
As for Main Street vehicle access, traffic consultant David Horner said the primary driveway is 36 feet wide. The design calls for reducing the width to 24 feet with "one-in, one-out access," he said.
"We believe that will appropriately accommodate the traffic," Horner said. "It's subject to county review."
Board member George Cossabone, also a Borough Council member, voiced doubts about how adequate that Main Road access design will prove to be once the restaurant and bakery store both are open. Rowan University traffic volume is another issue there, he said.
Horner answered that those points can be raised in Gloucester County's planning review process.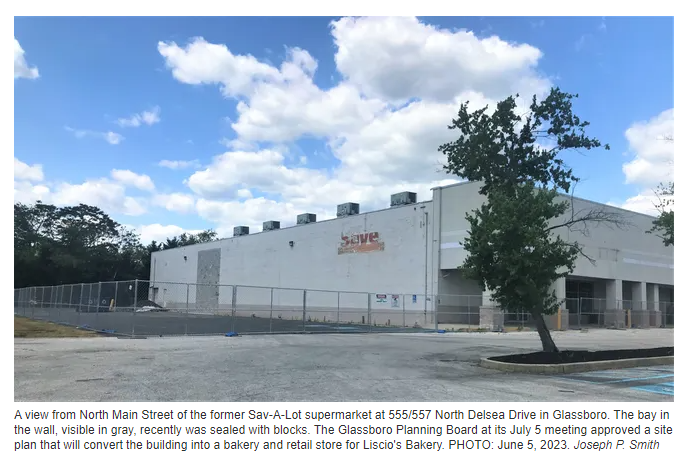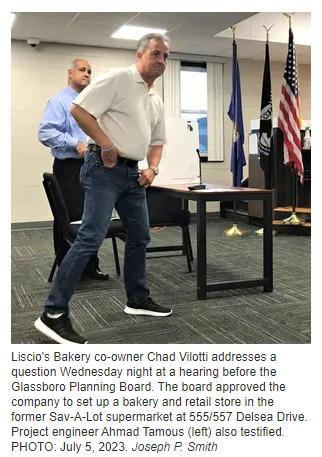 Additional Info
Media Contact : Joseph P. Smith, Cherry Hill Courier-Post