If you are interested in joining the Chamber, please contact: Lisa K. Hurd, Vice President, Membership at (856) 424-8980.
Lose 50 Lbs. With Manolo's Delicious Chili Diet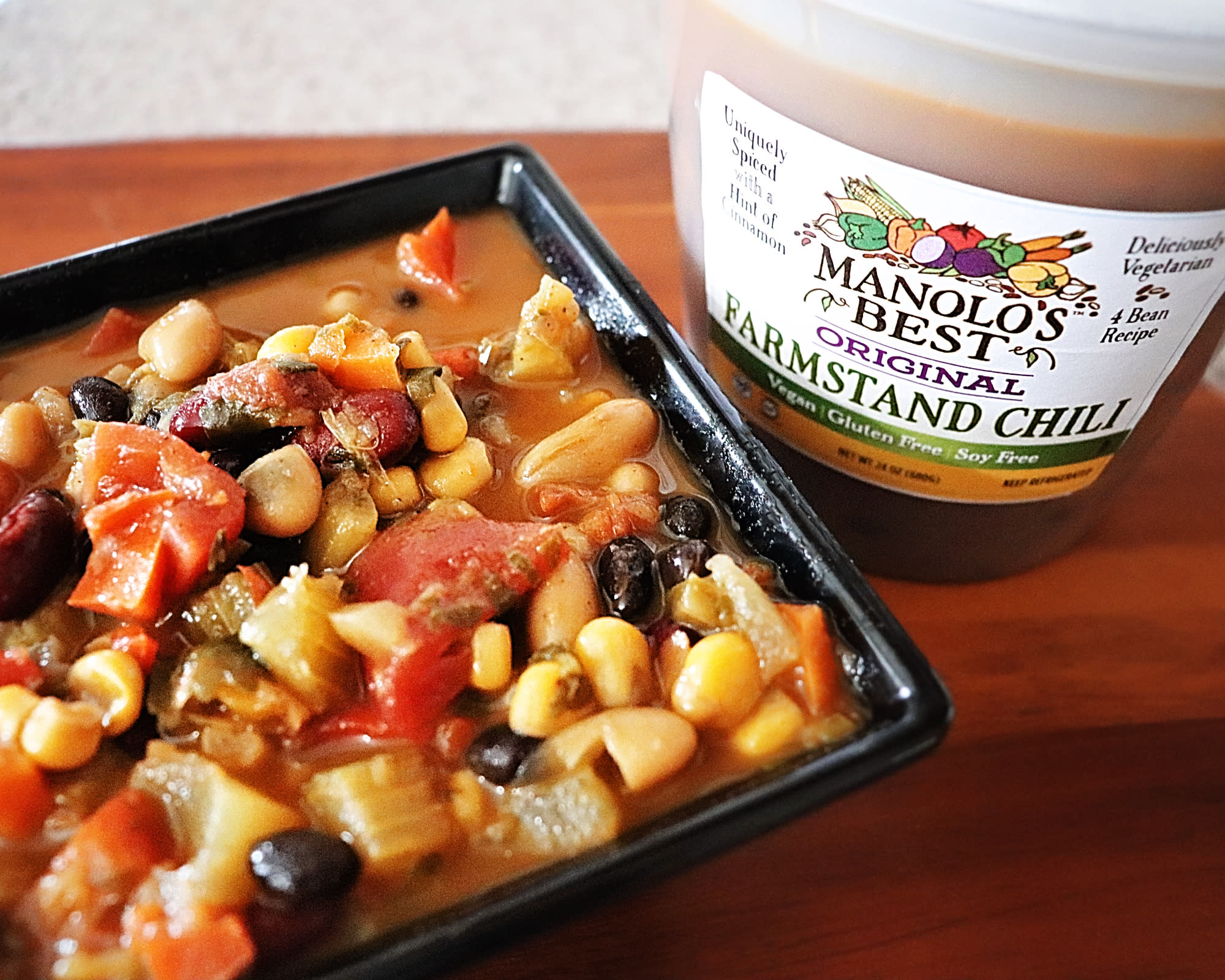 Welcome to Manolo's Best Farmstand Chili and Soups, the creator of healthy and nutritious vegan, gluten-free and soy-free chili and soup recipes as well as Whole Foods supplier of shoppers' favorite ready-to-eat vegan foods. Our mission now and since our founding days, is to bring joy to our community through delicious food.
Their story begins in 2010 when Mitch Wolinsky, now better known as Chef Manolo, on a quest to improve his diet through plant-based food, discovered that the selection of ready-to-eat prepared vegan dishes in stores was quite disappointing. And so, at the encouragement of his corporate executive wife Yvette, he started to work on his own recipes. He created a nutritious plant-based chili recipe prepared with high-quality ingredients that was vegan, gluten-free and soy-free. He also developed a recipe for Roasted Sweet Potato Soup with reduced sugar and sodium. The soup was vegan, gluten-free, soy-free and dairy-free as well! Thanks to this innovation, Chef Manolo's dishes were perfect not only for vegans, but also for people with food allergies since they were designed to be free of the top eight most common allergens.
You can learn how Mitch lost 50 lbs with the Manolo's Chili Diet by clicking HERE!