Narrative Media Creates New Bancroft Ads
Narrative Media Partners with Bancroft to Produce Staff Recruitment TV and Digital Ads

Narrative Media, a video production and strategy agency, has created a series of TV and digital ads to help drive staff recruitment at Bancroft, a clinical leader in providing care for those living with autism, intellectual and developmental disabilities, and neurological conditions.
The campaign, titled Love Your Work, features real Bancroft Employees discussing their experience working at Bancroft and why they love their work.
The ads focus on the positive experiences of existing Bancroft employees and highlight the impact and difference they make in the lives of the people that they work with every day. The finished spots and a look behind the scenes at production can be viewed on Narrative Media's website.
Narrative Media collaborated with Bancroft's internal marketing team to identify staff, conduct pre-interviews, and develop messaging, interview questions and areas of focus for each staff member interview.
To create a homey and inviting atmosphere for the finished ads, our styling team built an inviting living room set in a dedicated studio space. The set and props featured the warm tones in Bancroft's brand colors while also curating complimentary wardrobe options to ensure that the featured employees looked their best on camera. We even had different pillows to match different outfits!
On the day of our shoot our team was able to build our set, interview seven staff members and collect a number of stories that will be featured in new ads over the coming weeks and months. In the end we helped our client create a compelling pipeline of content showcasing the positive culture and meaningful work that potential employees can expect from a job at Bancroft.
Narrative Media is an award winning video production and strategy agency specializing in branded content for healthcare, higher education, government, nonprofits and more. They are trusted by clients ranging from The State of New Jersey, The State of Maryland, The White House, Cooper University Healthcare, Rowan University, Bancroft and more.
Learn more at NarrativeMediaLLC.com
Connect with us on Instagram
Connect with our founder, Andrew Poag, on LinkedIn: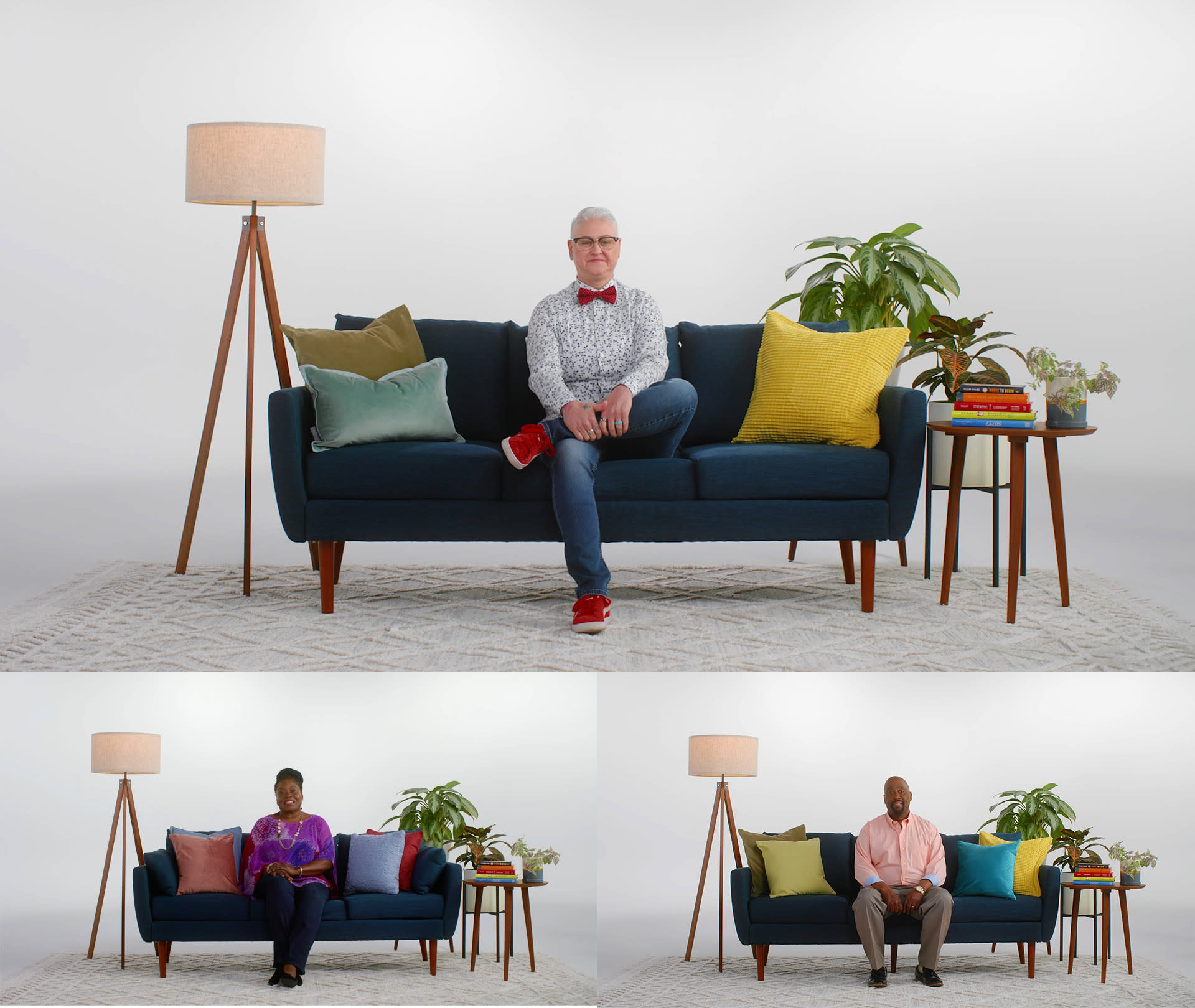 Images
Additional Info
Media Contact : Andrew Poag
Related Links : NarrativeMediaLLC.com
Source : Narrative Media: Video Production & Strategy