NJBIZ Names LAN a Top 10 Architecture Firm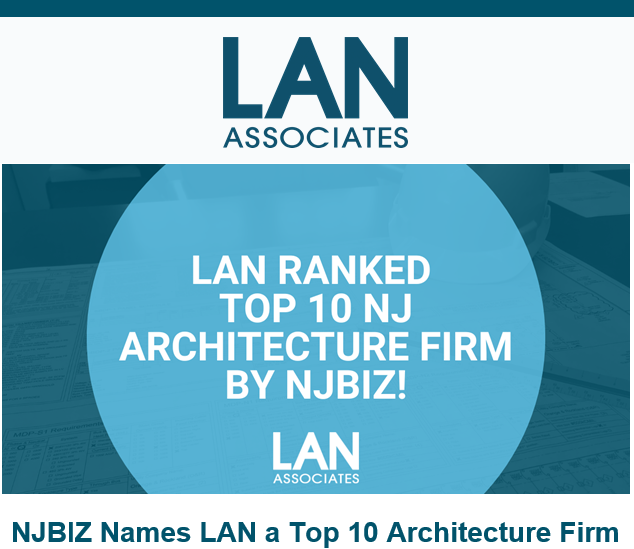 NJBIZ has released its 2023 list of Top Architecture Firms in New Jersey, and LAN Associates secured the number eight spot. 2022 was a banner year for LAN, which just had its biggest year on record and has added 39 people to its staff in the last 24 months. During that timeframe, LAN has celebrated alongside long-term K-12 educational clients who passed school bond referendums, allowing LAN to put its team to work building much-needed improvements to local schools, including outdoor learning environments, additions, renovations, STEAM Labs, and HVAC systems.

Also contributing to LAN's growth were successful pursuits in hospitality, higher education, and even theme park design. This came at the same time as LAN's Voorhees, NJ office, which opened in 2020, had major successes in the southern New Jersey market. All of this, combined with LAN expanding its offices in Goshen, NY, culminated in 2021-2022 being marked by a major expansion in staff.

LAN is grateful to all the clients who continue to put their trust in us to design the built environment, and we thank them for helping us grow.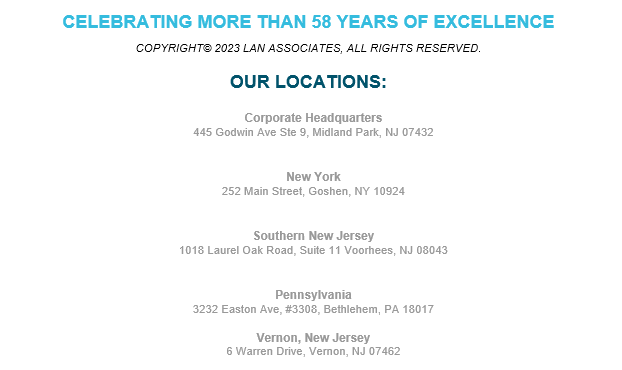 Additional Info
Media Contact : NJBIZ
Source : https://lanassociates.com/recognition-awards/lan-named-top-10-nj-architecture-firm-by-njbiz/?utm_source=Newsletter&utm_medium=email&utm_content=LAN+Na