Photos from KeyBank's Neighbors Make The Difference Day held Tuesday, June 7th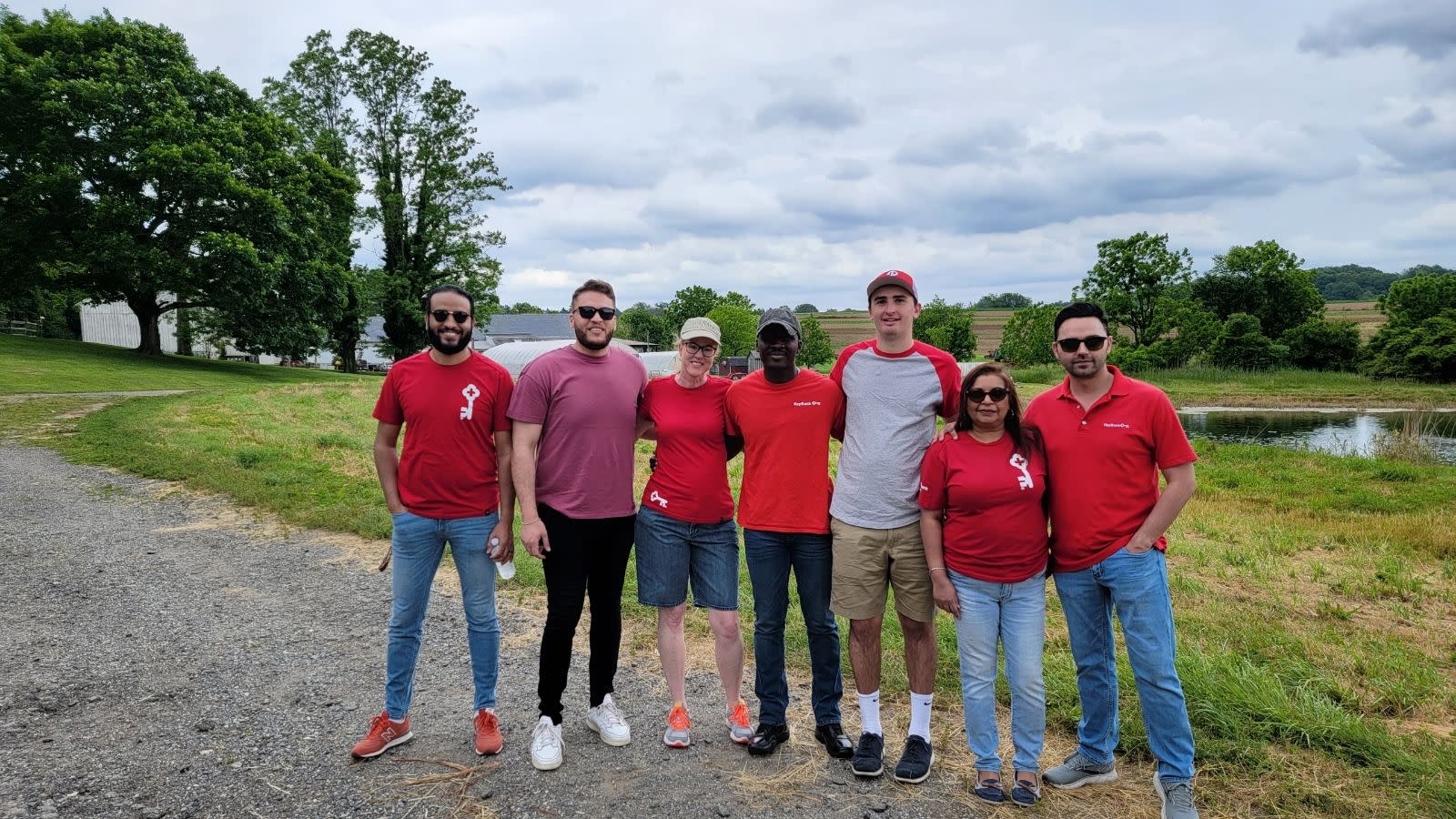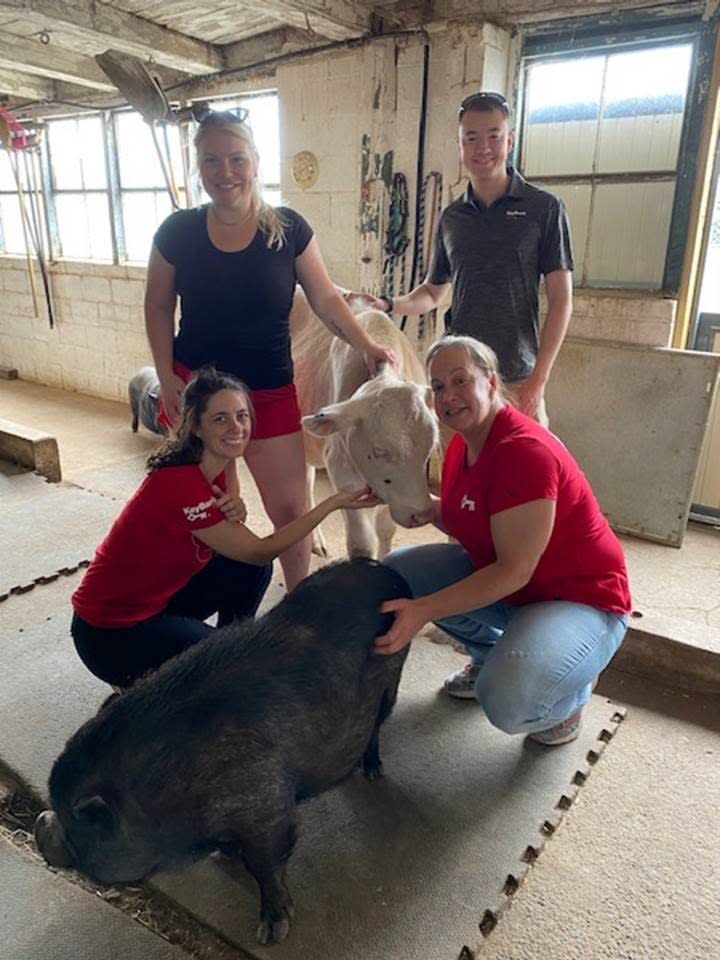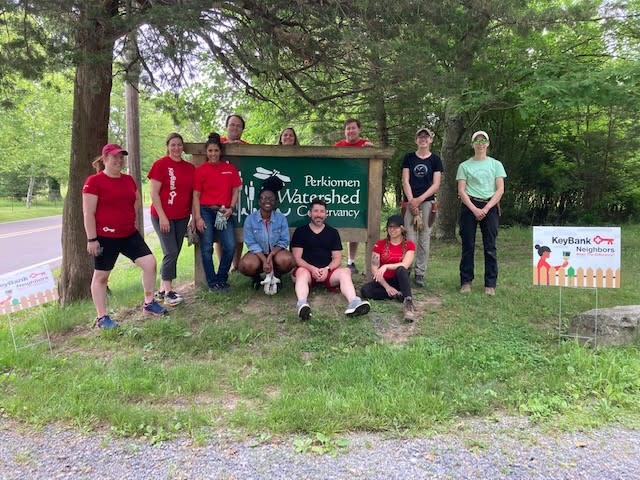 More than 125 Greater Philadelphia and Eastern PA employees joined their KeyBank teammates across the nation in leaving their offices to volunteer for local nonprofits across the state.
Here is the full list of Eastern Pennsylvania projects completed by our employees:
American Helicopter Museum, West Chester – cleaning and clerical work (photo 1)
Chester County Food Bank, Glenmoore – gardening at Springton Manor Farm (photo 2)
Friend of Lansford Recreation, Lansford – groundwork (photo 4)
Greater Berk Helping Harvest Food Bank, Reading – packing food for distribution
Habitat for Humanity of Bucks County, Warminster – process and organize donations (photo 3)
Lehigh County Humane Society, Allentown – kennel work
Lehigh Valley Zoo, Schnecksville – painting fencing around the zoo (photo 5)
Lehighton Borough, Lehighton – miscellaneous tasks
Little Sisters of the Poor, Philadelphia – washing and cleaning vehicles
Logan's Heroes Animal Rescue, East Greenville – painting and clean-up on farm (photo 6)
Perkiomen Watershed, Schwenksville – weeding and gardening (photo 7)
Sellersville Firehouse, Sellersville – general maintenance work
The Pottstown Cluster of Religious Organizations, Pottstown – filling school backpacks
United Way of Buck County, Bristol – organize and display donations
Neighbors Make the Difference Day is one of KeyBank's most visible community volunteer initiatives. The company-wide day of service is a long-standing annual event that demonstrates KeyBank's commitment to helping its neighbors and communities thrive. Nationally, KeyBank closed the majority of its branches to enable teammates to complete more than 16,000 community service hours in a single day.
Please contact karen_crane@keybank.com if you wish photos from specific projects not included here. All photo credits: KeyBank
N