Ron Jaworkski's 6th Annual Holiday Bike Drive
Ron Jaworski's, charity Jaws Youth Playbook is gearing up for their Annual Bike Drive. The holiday season is quickly approaching, and we are reaching out to local community members to see if they can help sponsor our event. Everyone remembers receiving their very first BICYCLE, but the cost of owning a bike is a major barrier for families living in poverty. Every December, Ron Jaworski's foundation, Jaws Youth Playbook surprises children in an under-served community with a BRAND-NEW BIKE. This holiday season will be our 6th Annual Bike Drive PRESENTED BY MALL CHEVROLET -- and with local support, we'll be helping an ENTIRE SCHOOL at KIPP Lanning Square in Camden, NJ … That's over 650 bikes! We invite you to join us with bringing smiles and the spirit the holiday season to these children in CAMDEN.
We hope you can join in on the Holiday Giving!
Register HERE or click HERE for more information.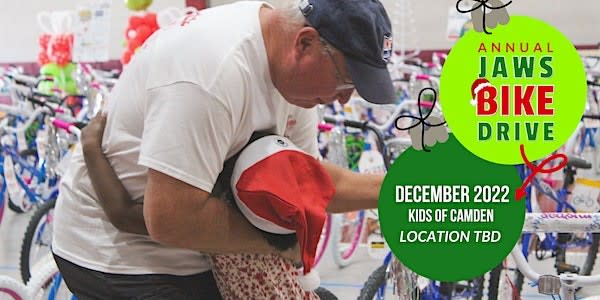 Xmas in July Bike Drive Video - CLICK HERE