Samaritan Honors Teen Volunteers from the Class of 2021
Mount Laurel, N.J. – Samaritan is honoring five friends and longtime "SamariTeens" volunteers who graduated from Rancocas Valley Regional High School this year. The teenagers, who began volunteering together as a group their freshmen year, remained active in their service throughout the COVID-19 pandemic.
"I think they're amazing for continuing to give while our program activities were very limited during COVID-19," says Sharon Wenner, Samaritan's Volunteer Recruiter & Youth Coordinator. "This group really went above and beyond, continuing to support our patients and families by creating clay hearts and holiday crafts, writing Valentine's and Memorial Day cards, and much more."
SamariTeens, Samaritan's group for its 14- to 17-year-old volunteers, provides ongoing support to patients and families through visits, projects and participation in annual events.
The graduating SamariTeens are all members of Rancocas Valley Regional High School's class of 2021 and residents of Lumberton, N.J.:
Mike Brown (Mike is the last of four kids in his family who all participated in SamariTeens)

Chris Kwiatkowski (Chris' sister Isabelle is a SamariTeens volunteer as well)

Teagan Wallace (Teagan joins his siblings Cameron, who graduated a few years ago, and Donovan, who is currently a SamariTeens volunteer)

Tanner Cole

Zac Lynch
Samaritan welcomes volunteers of all ages. For more information about SamariTeens and other volunteer opportunities, visit https://samaritannj.org/about-samaritan/hospice-volunteering/.
Photo Captions
*Graduating seniors are bold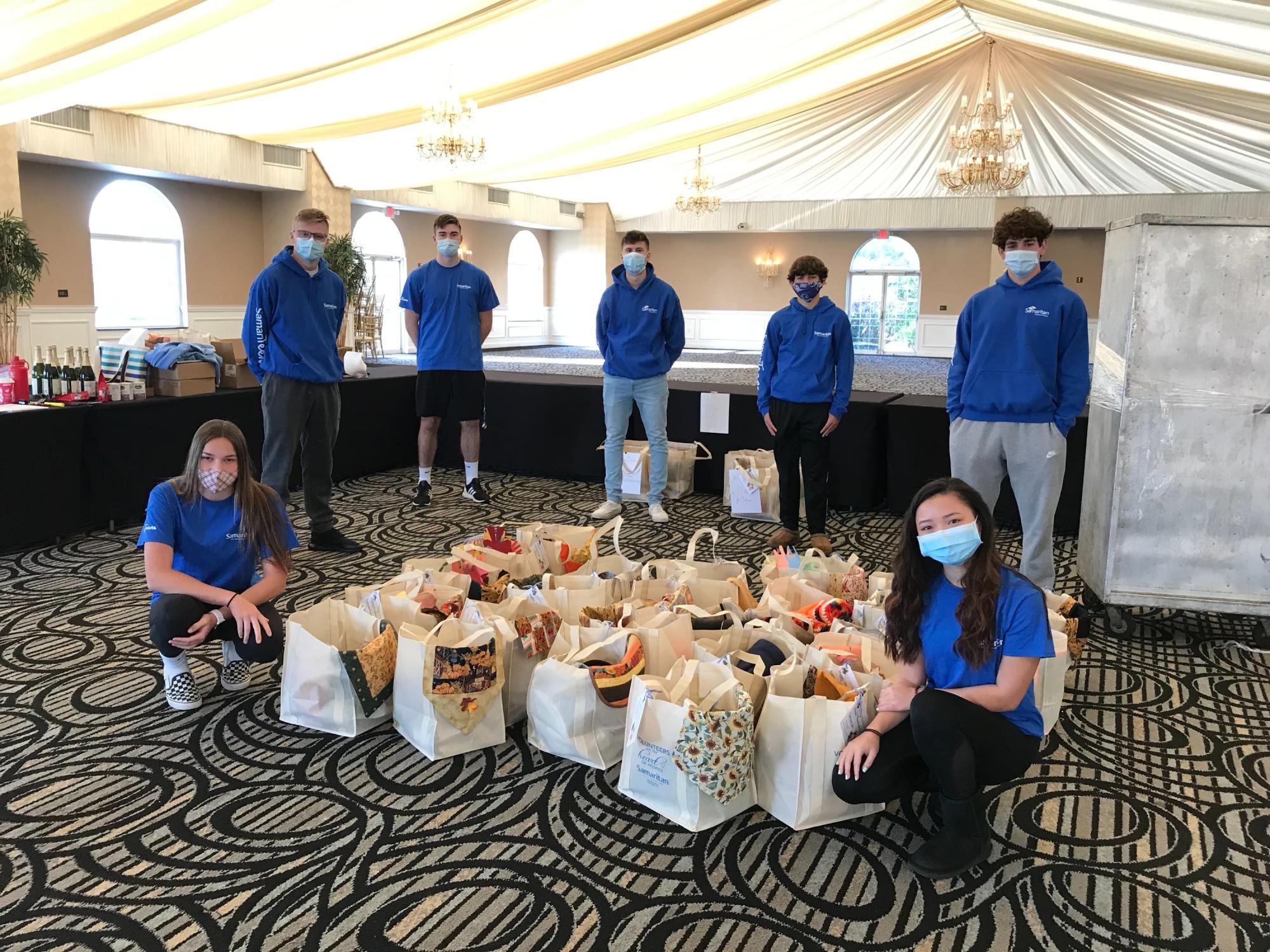 Photo 1 – L-R: Isabella Kwiatkowski, Tanner Cole, Chris Kwiatkowski, Mike Brown, Donovan Wallace, Teagan Wallace and Maddie McCann-Colvard help pack and deliver tote bags full of Thanksgiving meals as part of the annual Giving Thanks, Preserving Memories event. The totes featured meals prepared by Crowne Plaza, along with cranberry sauce, cider, candy and pies, as well as holiday plates and napkins, handmade table runners, placemats and crafts to adorn the tables of 50 of Samaritan's patients and their families. Giving Thanks, Preserving Memories serves to help families spend what may be their last holiday together, rather than in the kitchen preparing a holiday meal.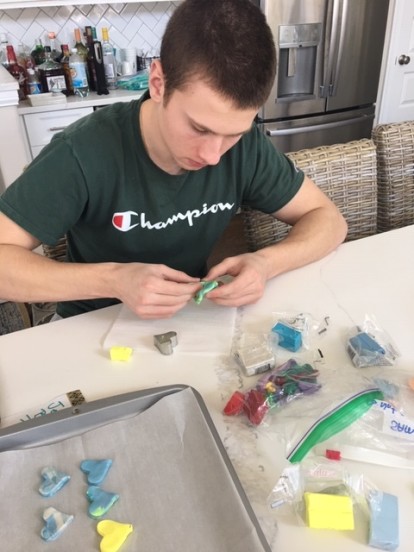 Photo 2 – Student volunteer Mike Brown creates clay hearts, which are shared with hospice patients and bereaved family members as a token of comfort.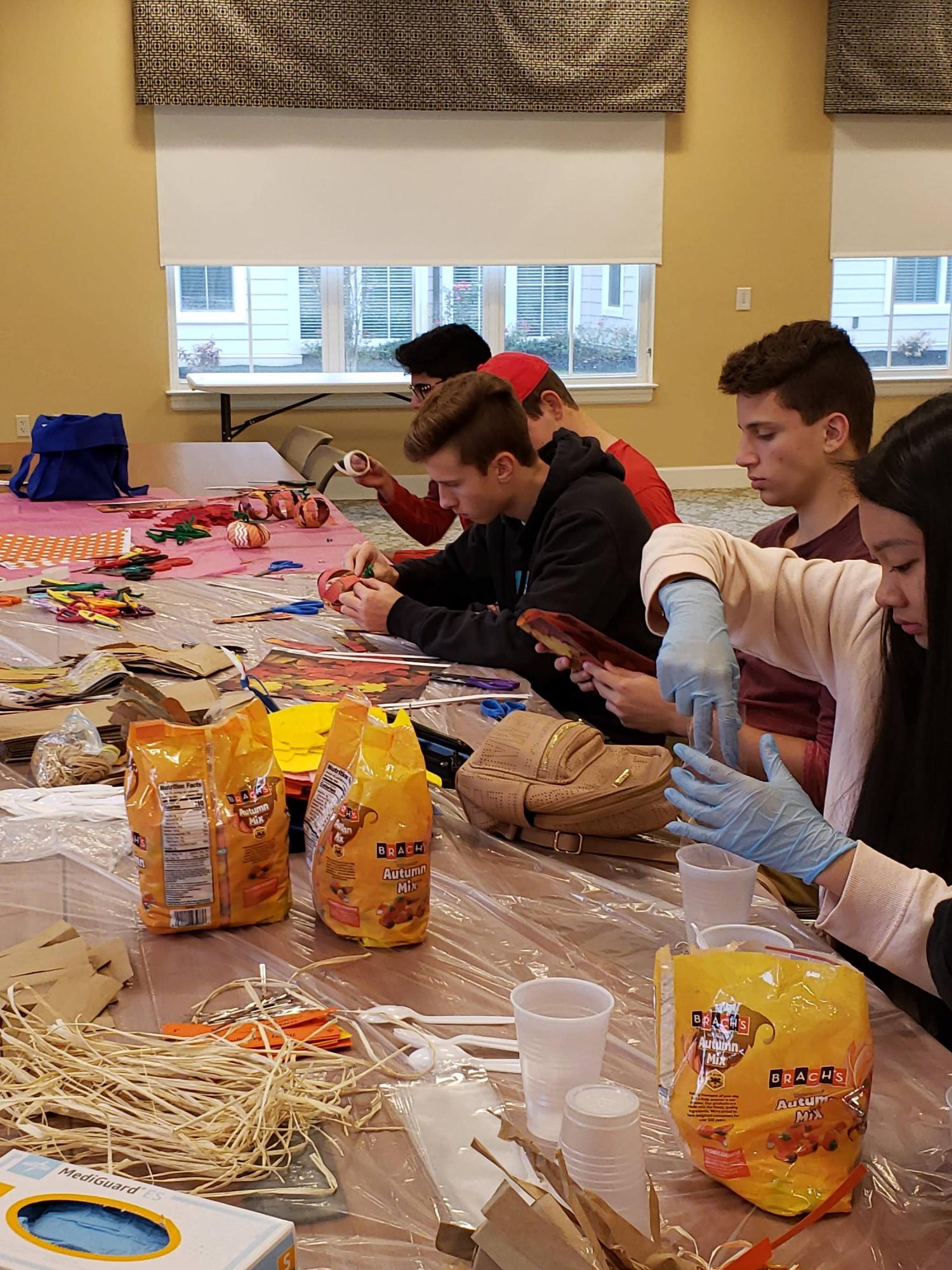 Photo 3 – Several students including graduating seniors Zac Lynch (second in from right, red/brown shirt) and Mike Brown (next to Zac, black sweatshirt) create fall-themed treats for Samaritan's Giving Thanks, Preserving Memories annual event.
Samaritan is a not-for-profit, independent organization locally founded in Moorestown, New Jersey in 1980. Samaritan is the regional leader for hospice care, palliative (comfort) medicine, at-home primary care, grief support and counseling, advanced illness care, education and advocacy. Samaritan serves people in Atlantic, Burlington, Camden, Gloucester and Mercer counties who are coping with the stresses of aging, serious illness or grief in their homes, assisted-living or nursing home communities and through two inpatient hospice centers: The Samaritan Center at Mount Holly and The Samaritan Center at Voorhees. A thrift shop in Westmont supports Samaritan services and programs. Samaritan is accredited by The Joint Commission; a member of the National Partnership for Hospice Innovation; and is a four-star hospice in the national We Honor Veterans program. For more information, visit www.SamaritanNJ.org.
---
Additional Info
Media Contact : Jennifer Adams, Director of Communications | 856-552-3250 | jadams@SamaritanNJ.org