Sink Some for the Battleship!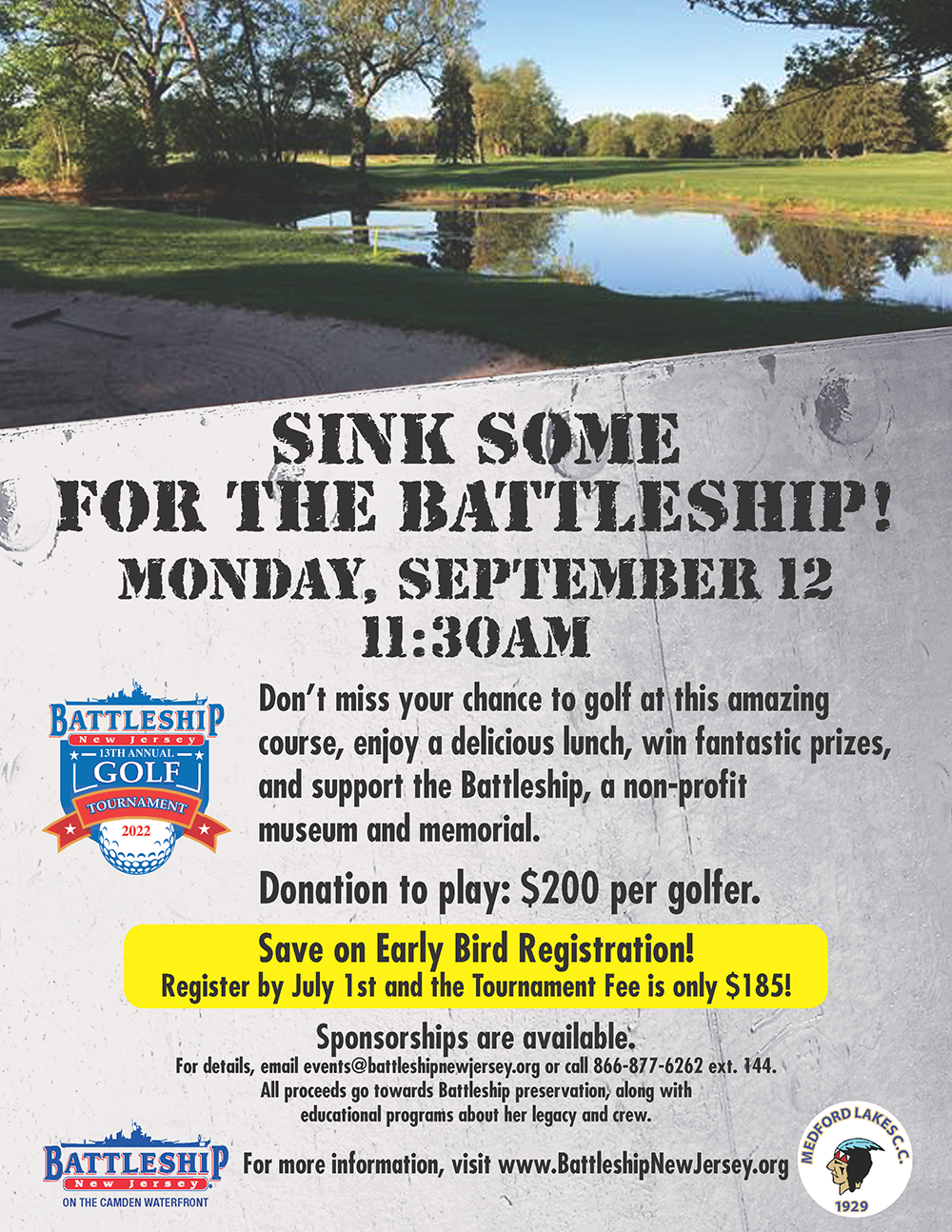 Don't miss your chance to golf at this amazing course, enjoy a delicious lunch, win fantastic prizes, and support the Battleship, a non-profit museum and memorial.
The money raised from this tournament will be used to the on-going maintenance and preservation of our nation's most decorated battleship. Further, funds from this event will also be used for educational programs to continue to teach our children about the legacy of this great battleship and her crew!
Golfers have the chance to win a new car with a hole in one. We'll also have Longest Drive and Closest to the pin contests. Take a chance to win some great donated prizes during our basket auction throughout the day. We'll also have a 50/50!
Sponsorships are available.
For details, email events@battleshipnewjersey.org or call 866-877-6262 ext. 144.
For more information, visit www.BattleshipNewJersey.org