South Jersey's J&J Snack Foods, Parent of Icee, Acquiring Dippin' Dots for $222M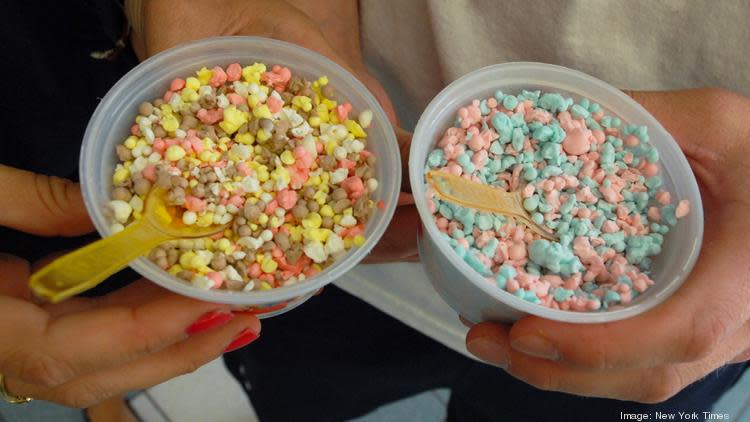 The South Jersey maker of SuperPretzel and Icee is adding to its portfolio with a deal to acquire popular frozen treat producer Dippin' Dots LLC for $222 million.
Pennsauken-based J&J Snack Foods Corp. (NASDAQ: JJSF) will fund the transaction via a combination of cash and senior debt financing. The deal is expected to close by the end of June.
Created in 1988, Paducah, Kentucky-based Dippin' Dots manufactures beaded ice cream, yogurt and sherbet using a patented cryogenic freezing process. The company sells the products though national and local accounts as well as a franchise network with more than 140 franchisees.
"As a leader in the snack industry with a number of iconic brands and a strong record of product innovation, we believe J&J Snack Foods is well-positioned to leverage our unique offering in the market and improve and grow the business going forward," Dippin' Dots CEO Scott Fischer said.
Dippin' Dots are sold in seven countries and across all 50 states at many entertainment-focused destinations including zoos, theme parks, stadiums, movie theaters and festivals.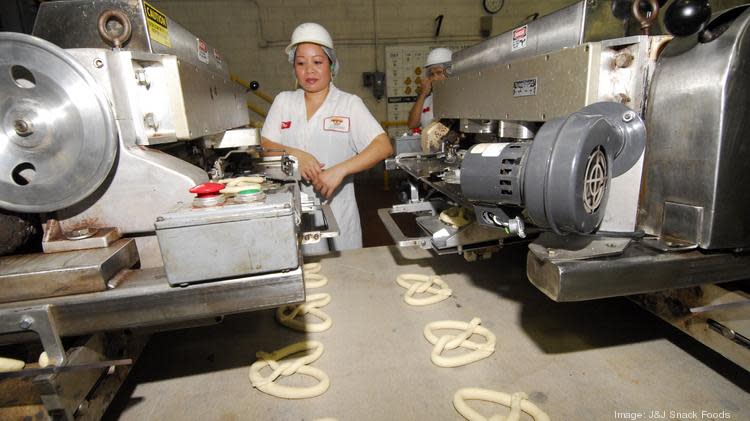 Alongside its headquarters, the brand has a main production facility, warehousing, distribution and administrative offices in Kentucky. Dippin' Dots also leases four additional frozen warehouses in California, Canada, Australia and China.
J&J Snack Foods also manufactures well-known brands including Slush Puppie and Luigi's Real Italian Ice. The South Jersey company has approximately 20 manufacturing facilities and generates more than $1 billion in annual revenue.
Dan Fachner, CEO at J&J Snack Foods Corp., called Dippin' Dots "an iconic, differentiated brand" that complements J&J's frozen novelty and beverage business, noting the acquisition fuels an accelerated growth strategy.
"With this acquisition, we can further leverage our combined strength in entertainment and amusement locations, theaters, convenience and supermarkets to realize added scale, operational and go-to-market synergies and create new selling opportunities among an expanded customer base," he added.
J&J plans to leverage its "marketing and innovation capabilities" to promote Dippin' Dots and expand distribution into new markets.
Chief Financial Officer Ken Plunk added that acquiring Dippin' Dots aligns with J&J's focus on growth while delivering incremental shareholder value.
The company expects the transaction to increase earnings per share in the range of 30 cents to 40 cents in the first 12 months after closing.