Stearns joining NJHA in newly created role of chief government relations officer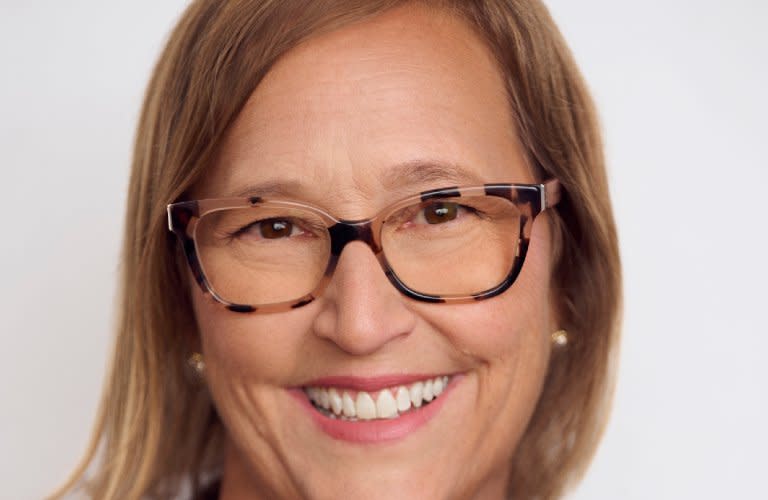 Christine Stearns, the well-respected public affairs specialist in Trenton and in health care circles across the state, will assume the newly created role of chief government relations officer at the New Jersey Hospital Association this fall, the group will announce later Thursday.
Stearns, who had been serving as the director of government affairs and the administrative director of the Trenton office for Gibbons P.C., will begin her role with the NJHA on Oct. 1.
In this role, Stearns will be responsible for developing and advancing NJHA's legislative agenda, overseeing a staff of government relations and external communications experts, as well as the association's public affairs consultants.
Stearns, who previously served as vice president, health and legal affairs, at the New Jersey Business & Industry Association, has more than two decades of experience in the health care space.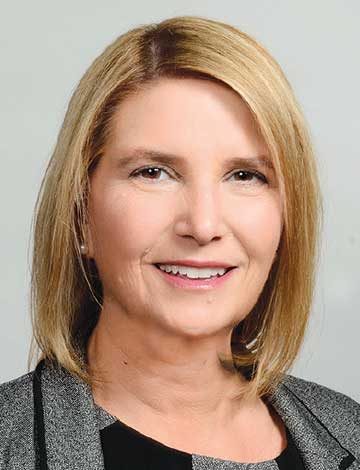 NJHA CEO Cathy Bennett said Stearns' experience and connections to all aspects of the health care sector make her the perfect fit for the role.
"Hospitals are not just about medical care," Bennett said. "They're anchor institutions in communities that have a great role in public health and economic health — employing 355,000 people. Then, there's the work that they do to advance equity, inclusion, access and diversity.
"I see hospitals really transforming, and Christine gets that."
In addition to their relationships with doctors and insurers, hospitals also are increasingly being connected to life sciences and pharma. Bennett told ROI-NJ that she loves the fact that Stearns' reach includes those areas, too.
"She has a proven track record of great relationships — she knows who to call and when to call," Bennett said. "More than that, she sees these patterns emerging.
"She's really great at the blocking and tackling — and we do have to deal with issues day by day as they arise — but, at the same time, she's looking out on the horizon, thinking about where we need to position ourselves. That's the strategist part to her. It's a great quality."
Stearns, who worked at Gibbons for nearly eight years, said the opportunity to join NJHA was too good to pass up.
"Cathy is a tremendous leader and the team at NJHA is fabulous, so it's an exciting opportunity for me — especially right now," she said. "Hospitals obviously play a critical role in providing care that's always changing.
"In recent years, their interaction with government, whether it is licensing, the delivery of care or the payment of the care that they provide, is changing, too. So, from a government affairs perspective, it is important for them to have strong advocacy, and I'm really looking forward to the opportunity to work on those issues at the state and federal level."
Bennett and Stearns said all of these relationships grow in importance during the pandemic and will be viewed differently moving forward.
"Before the pandemic, we were talking about how the pace of change has never been faster," Stearns said. "Today, the pace of change in health care continues to accelerate.
"The conversation that we really haven't had yet in a comprehensive way in New Jersey, is, 'How does government oversight of the delivery of health care need to evolve?' Because there's a careful balance that government plays in ensuring quality standards are being met, but, at the same time, not hindering the development of high-quality health care systems. Hospitals are going to play a key role in that conversation."
Stearns will work out of the NJHA's office in Princeton. But, due to the nature of the job, she said she figures to be out and about the state, including many stops in Trenton.
Stearns received her bachelor's degree from Rutgers University, her master's degree in public policy from the Eagleton Institute of Politics at Rutgers and her Juris Doctorate from Rutgers School of Law in Camden. She is a member of numerous professional boards and committees and has been recognized for her work throughout her career — appearing on numerous ROI-NJ Influencer lists, among many other accolades.
Additional Info
Source : https://www.roi-nj.com/2022/09/01/healthcare/stearns-joining-njha-in-newly-created-role-of-chief-government-relations-officer/?utm_source=ROI-NJ+MAIN+