VALENZANO FAMILY WINERY & BROTHERTON BREWING CO. DONATE PROCEEDS FROM SUCCESSFUL WINE FEST EVENT TO HELP FAMILIES IN SOUTH JERSEY
Wine Fest Event Generated $7,000 of support that will have a direct impact on hunger in South Jersey
Shamong, NJ (Burlington County) – Wednesday, October 12, 2022 – September is National Hunger Action Month and that's exactly what Valenzano Family Winery & Brotherton Brewing Company did last month, they took action to help families in need of food in South Jersey. A portion of the proceeds from New Jersey Wine Fest 2022 were donated to the Community Care Food and Clothing Pantry to help people all across South Jersey. There are 87,000 people in Camden and Burlington counties combined that are food insecure (According to 2020 Hunger Study conducted by Feeding America®). These funds will have a direct impact on families struggling to keep quality food on the table. "Groceries are simply just too high right now" says, Mario D. Partee, Executive Director of CCFCP. "The $50 trip to the grocery store doesn't give you as much to bring home as it once did. We want to be able to help families by offering a variety of food as a supplement." This donation of $7,000 will go directly to people in need, this equates to about 20,000 meals for people in South Jersey (Feeding America® $1=3 meals). CCFCP would like to thank these organizations for being hunger heroes in the fight against hunger!
About Community Care Food and Clothing Pantry Established in November 2011 by founders Dianne S. Partee (deceased) and Mario D. Partee, The Community Care Food and Clothing Pantry is not-for-profit organization whose mission is to help eliminate hunger in the South Jersey Region. The organization was created to serve anyone who is in need of food and/or clothing. There is NO CHARGE for items for clients. The main regions served include Camden, Burlington, Atlantic, and Gloucester counties. Specifically, the general public, disabled seniors, families, homeless, disabled veterans, and children are served by this organization.
"Helping Those In Need"
About Valenzano Winery
Since 1996 when we made our first commercial batch of wine, our family has grown our passion into our livelihood. Today, we are one of the east coast's largest wine producers, and many would say its most popular. Based in Shamong, New Jersey, in the center of the Pine Barrens, Valenzano Family Winery maintains 88 acres of farms where we proudly grow our vineyards. Our wines have won double gold medals from the Indy International Wine Competition, Fingerlakes International Wine Competition along with the NJ Governor's Cup and dozens of prestigious awards. Valenzano's goals moving forward are to expand our vineyards and our commitment to south Jersey agriculture while developing new wines and tastes for our loyal customers. Anthony Valenzano emphasizes, "Our new winery technology, processing & packaging equipment have helped us to increase quality while at the same time reducing costs."
About Valenzano Wine Fest 2022
New Jersey's favorite wine and music festival will be back for its 19th year. Don't miss the most anticipated and talked about fall event in New Jersey. Each year we make this event bigger, better, more fun, more comfortable and more entertaining. Each year we get many visitors who say it can't get much better – we rise to the challenge. Try our New Jersey Devil Blueberry Port! Wine sampling free all day! Wine tasting from 10 of NJ's favorite wineries – over 100 wines to sample. 4 stages of music & entertainment Jeff Selby & The Quixote Project, 5 Dollar Shakes, Good Man Fiske, and many more of NJ's hottest entertainers…Over 60 local crafters and vendors. Endless food options from local restaurants and food trucks. Sample Valenzano Winery's special releases, taste ripened grapes right off the vines. www.winefestnj.com.
About Feeding America
Feeding America® is the nation's largest domestic hunger-relief organization—a powerful and efficient network of 200 food banks across the country. As the coronavirus pandemic brought record unemployment and instability, the Feeding America network rose to meet the need. Last year, the Feeding America network served 6.6 billion meals. Feedingamerica.org
About Hunger Action Month/Hunger Awareness Month (September)
National Hunger Awareness Month is observed in September. Hunger is complex and often misunderstood. In the United States hunger is neither caused by overall food shortages nor by the personal choices of hungry people. Hunger in America is about poverty and the social forces that create and sustain it. The U.S. is the wealthiest country in world history, and yet today there are millions of Americans living in poverty and hunger. September is Hunger Action Month – a month where people all over America stand together with Feeding America and the nationwide network of food banks to fight hunger. It's a month to spread the word and take action on the hunger crisis, and dedicate ourselves to a solution.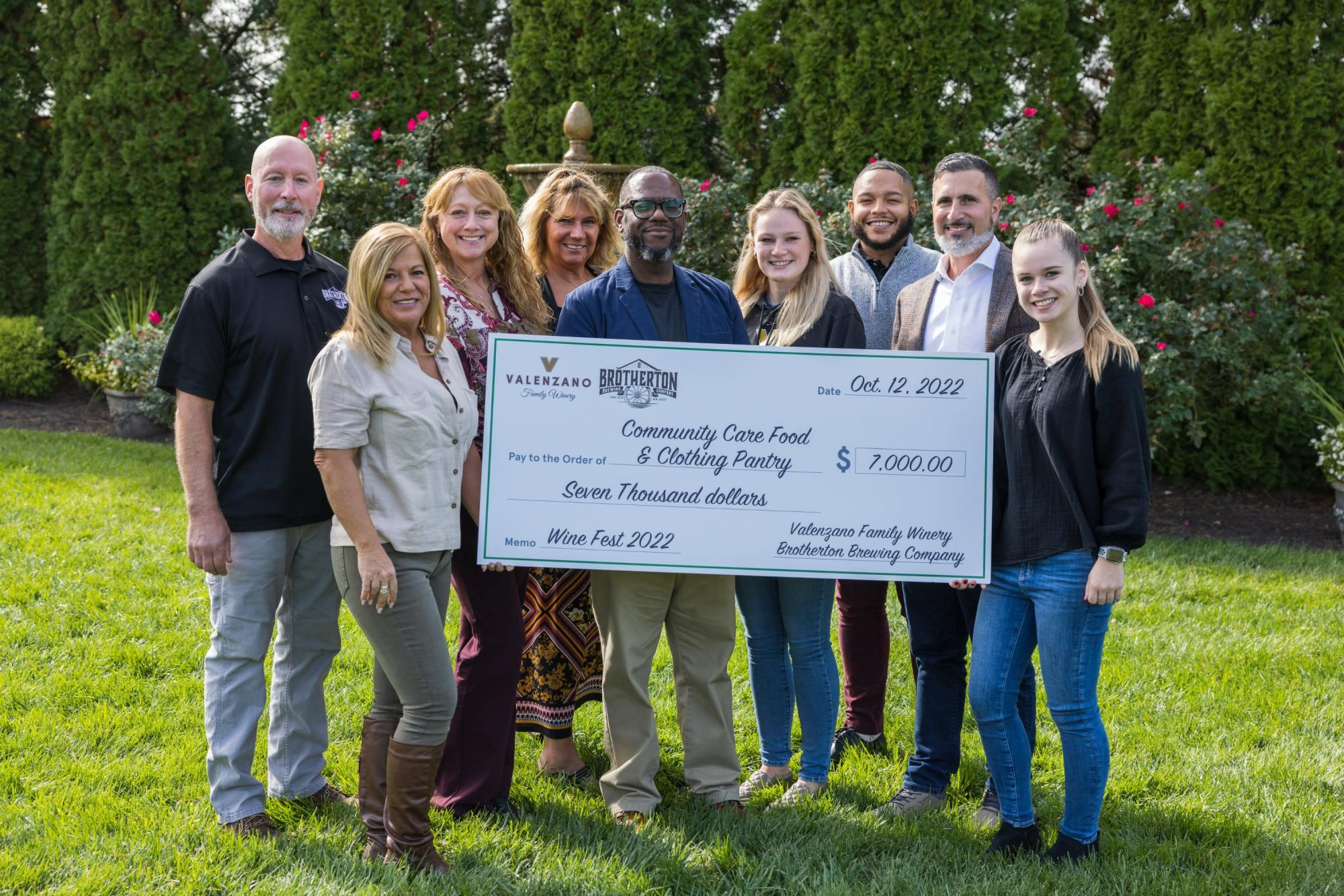 Additional Info
Media Contact : Mario Partee - Executive Director, Community Care Food & Clothing Pantry (parteemd@verizon.net)