If you are interested in joining the Chamber, please contact: Lisa K. Hurd, Vice President, Membership at (856) 424-8980.
Video Chat Fatigue: How to combat the effects of prolonged video calls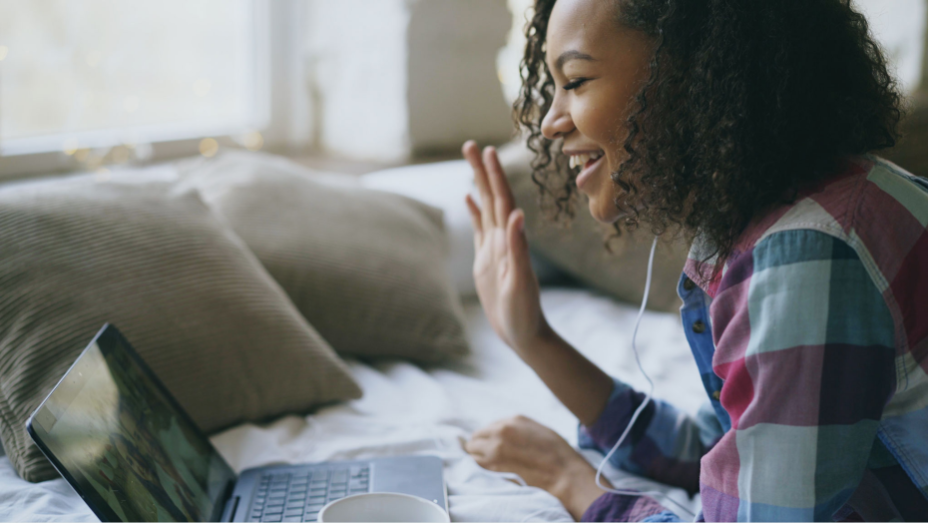 We have all probably experienced it by now - that back-aching, eye itching fatigue that comes with too many hours spent on video chat.
If you are working from home, or utilizing video conferencing for other reasons outside of work, Patient First offers the below tips to help ease your video chat fatigue and help you feel refreshed and ready to take on your next call:
LEAN ON ERGONOMICS
Make sure you have a workstation ideal for productive and energized work days.
Maintaining good posture throughout the day can help with shoulder and back pain caused by slouching or leaning over your desk. Sit up straight with the back of the chair supporting your upper and lower back.
In addition to your posture, it is important to pay attention to the position of your computer. The center of your computer screen should be level with your eyes. When using multiple monitors, try to place both in your view to avoid having to turn your head. Position the monitor at least an arm's length away from your chair.
TAKE A BREAK
Make sure you have enough time between video calls.
Allow yourself at least five or ten minutes between conferences to take some time away from your screen.
During this time you can do some light stretching, or get up and walk around – anything to get in those extra steps during your day.
LOOK OUT FOR YOUR EYES
Often during long video calls you can experience eye strain and find your eyes watering or itching.
You can help ease eye strain by following the 20-20-20 rule. This means taking a break every 20 minutes to look at something at least 20 feet away for 20 seconds. This quick break will help your eyes refocus and rejuvenate to help prevent headaches that can come from prolonged video conferencing.
KEEP IT OLD-SCHOOL
Remember the good old days when you could just call someone up on the phone? When possible, request that some of your meetings be over the phone rather than video chat. This will keep your meetings flowing, but also help you differentiate between calls, as we all know how a long day can become a blur.
Keep in mind, if you spend a significant amount of time on the phone, use a headset to help ease tension in your shoulders that can develop when you pinch the phone between your cheek and shoulder.
Patient First physicians are available to talk about more ways to help with video chat fatigue. Please contact Jennifer Glose at 484-387-0424 or email jennifer.glose@patientfirst.com for interviews.
Related Content
---
About Patient First
All Patient First Medical Centers are open 8 am to 10 pm every day of the year, including holidays. Patient First provides non-appointment urgent care for routine injuries and illnesses, primary care for patients who do not have a regular physician, and Telehealth allowing patients to visit with a provider directly through their smartphone, tablet, or computer. Each Patient First center has on-site digital x-ray, on-site laboratory, and on-site prescription drugs. Patient First currently operates medical centers in Virginia, Maryland, Pennsylvania, and New Jersey.