Y.A.L.E. School Hosts Third Annual Tri-State DisAbility Art Show
More than 475 Original Works by Students with Disabilities from Region Displayed
Cherry Hill, N.J. – Y.A.L.E. School NJ, serving students with disabilities, recently hosted the Third Annual Tri-State DisAbility Art Show, a chance for students with disabilities ages 3-21 with an IEP or 504 Plan to showcase their original artwork including paintings, sculptures, mixed media displays and more.
The exhibit featured more than 475 works of art created by students from more than 30 public and private schools across New Jersey, Pennsylvania and Delaware. Participating artists encompassed those with autism spectrum disorders, emotional and behavioral disabilities, visual and/or hearing impairments and more. More than 400 guests visited the gallery over its two-day engagement at Y.A.L.E. School's Performing Arts Center in Cherry Hill.
"I am so impressed by all of these student artists," said Karen Donnelly, art teacher at Y.A.L.E. School, who headed a dedicated team of Art Show organizers. "All used their creativity in unique ways and worked incredibly hard – so we are honored to proudly showcase their work to loved ones."
The Art Show also featured juried categories judged by representatives from community partners Art Educators of New Jersey, the Penn Museum, Pennsylvania Art Education Association, Perkins Center for the Arts and Say It With Clay. Student artists were chosen and honored at an awards ceremony during the Gallery's opening night.
"There is nothing more meaningful than participating in programs that bring so much joy to students, their parents and the community," said Kahra F. Buss, Executive Director, Perkins Center for the Arts.
"This exhibition, program and the work done by the team at Y.A.L.E. School is so incredibly impactful, and we are honored to be included."
The Art Show was inclusive event, incorporating printed guides in Braille, and ASL interpreting by certified American Sign Language interpreters during the awards ceremony. Prize ribbons for juried works were made by Y.A.L.E. School students in the Y.A.L.E. School Vocational Skills Lab and Co-op. During the opening night event, community partners hosted craft tables for families to enjoy, and The New Jersey State Library Talking Book & Braille Center provided creative and accessible resources.
"For me as an educator, seeing the students flourish and build confidence in themselves is a feeling unlike any other," added Donnelly. "This was a special moment for them, and for their families as well. We are so glad we were able to provide an outlet for the recognition of artistic self-expression, and raise awareness for the artistic talents of students with disabilities."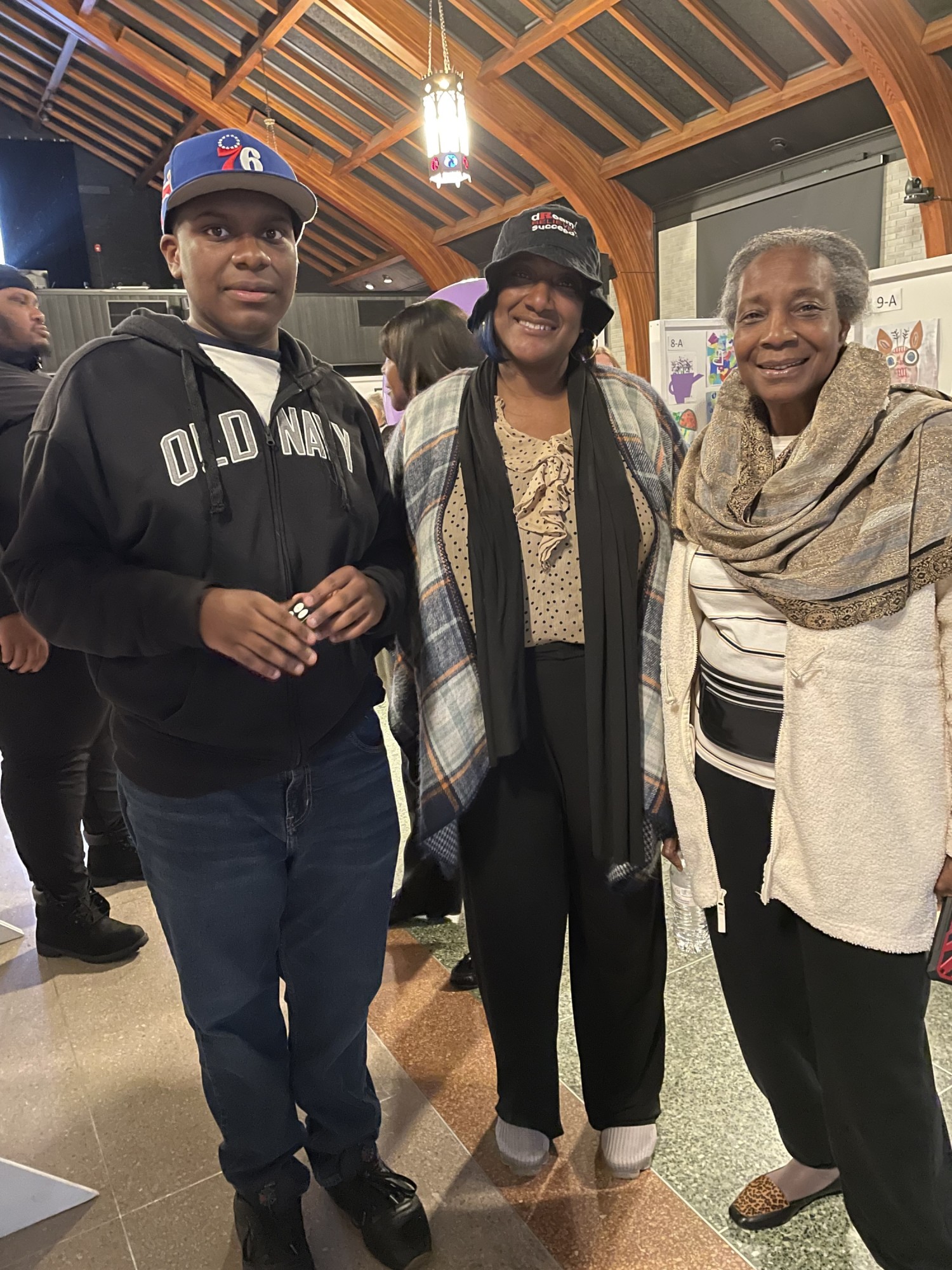 Y.A.L.E. School NJ student Aaron Moore-Prather and his family attended the Third Annual Tri-State DisAbility Art Show to view artwork by Aaron and his peers.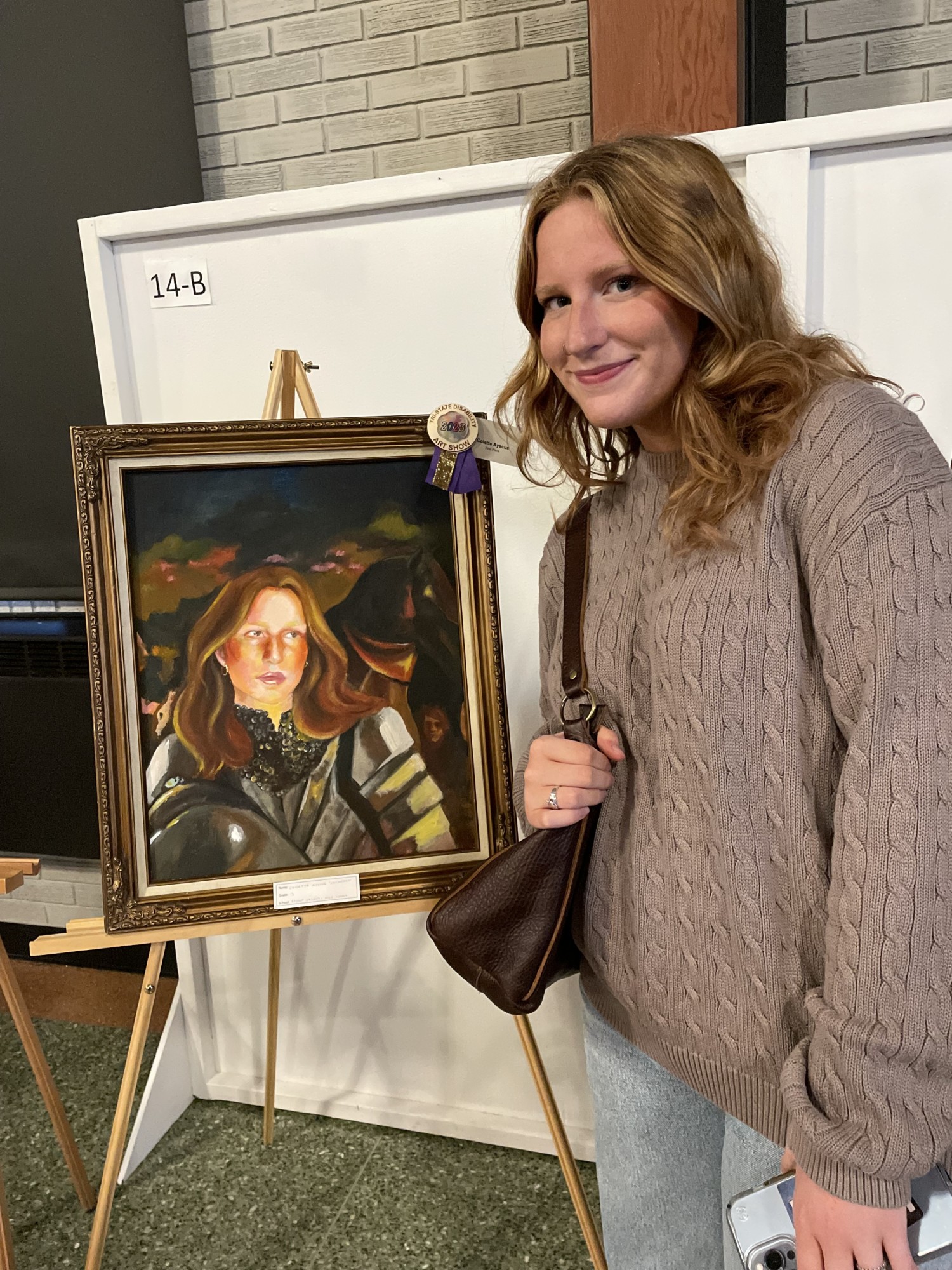 Haddon Heights Jr. Sr. High School student Collette Ayscue poses with her self-portrait, which won a first place ribbon at the Tri-State DisAbility Art Show.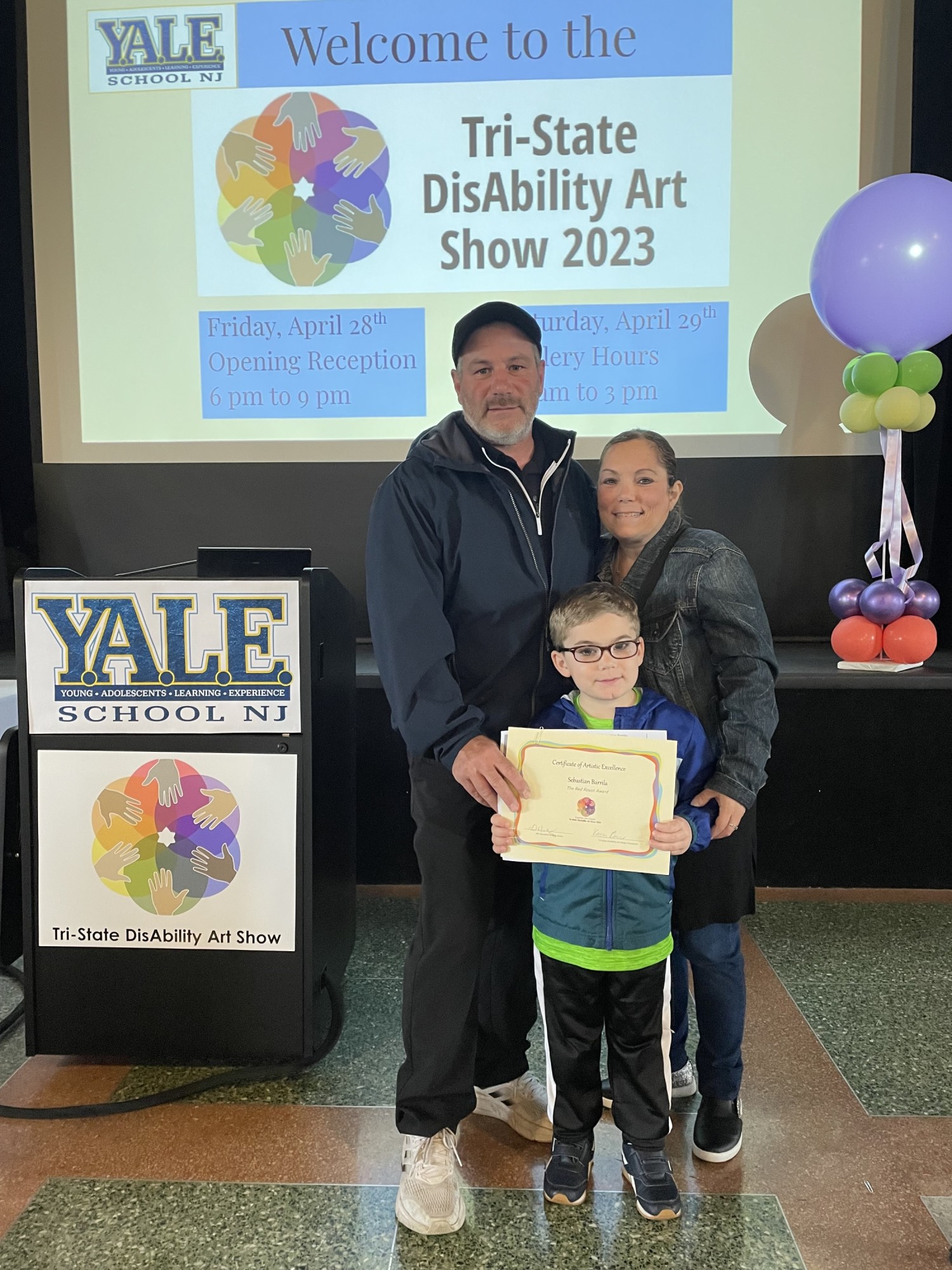 Sebastian Barrila, a first grade student at Y.A.L.E. School NJ, stood proudly with his parents Sebastian and Danielle, after receiving "The Red Resist Award" at the Tri-State DisAbility Art Show.
About Y.A.L.E. School NJ
Y.A.L.E. School is a New Jersey state-approved private special education school with 12 campus locations throughout southern New Jersey and the greater Philadelphia region serving students with disabilities ages 3 through 21. Y.A.L.E. School offers a highly specialized program for students with autism and other social, emotional, learning, and behavioral disabilities that provides low student-to-staff ratios, supervision by highly-trained and certified behavior specialists, a comprehensive curriculum, intensive transition support, integrated and consultative speech services, support for families, and an extended school year program in the summer. Since 1976, students with disabilities have been placed at Y.A.L.E. School locations by their local school district and attend at no cost to parents. For more information, go to www.yaleschoolnj.com.
Additional Info
Media Contact : Erin Bell, Thomas Boyd Communications, erin@thomasboyd.com