TD Executive Series featuring Frank Rizzieri
Tuesday, July 21, 2020 (10:30 AM - 11:30 AM) (EDT)
Description
Join us to hear from Frank Rizzieri, the leader of the Rizzieri beauty empire, a family-owned and operated South Jersey business started in 1924 by his grandfather Franco Cipriotti. Today, the Rizzieri portfolio is comprised of four salons, two barbershops, two spas, a cosmetology/skincare school with locations in New Jersey and Florida, and management consulting company.
Frank is a renowned editorial hairstylist that travels around the world and has won many local, national and global awards, including the NAHA award three times – the highest honor bestowed to a hairstylist in all of North America.
Frank will share his path to success and leadership insights, and discuss how the latest challenges presented by COVID-19 will impact Rizzieri's plans for the future.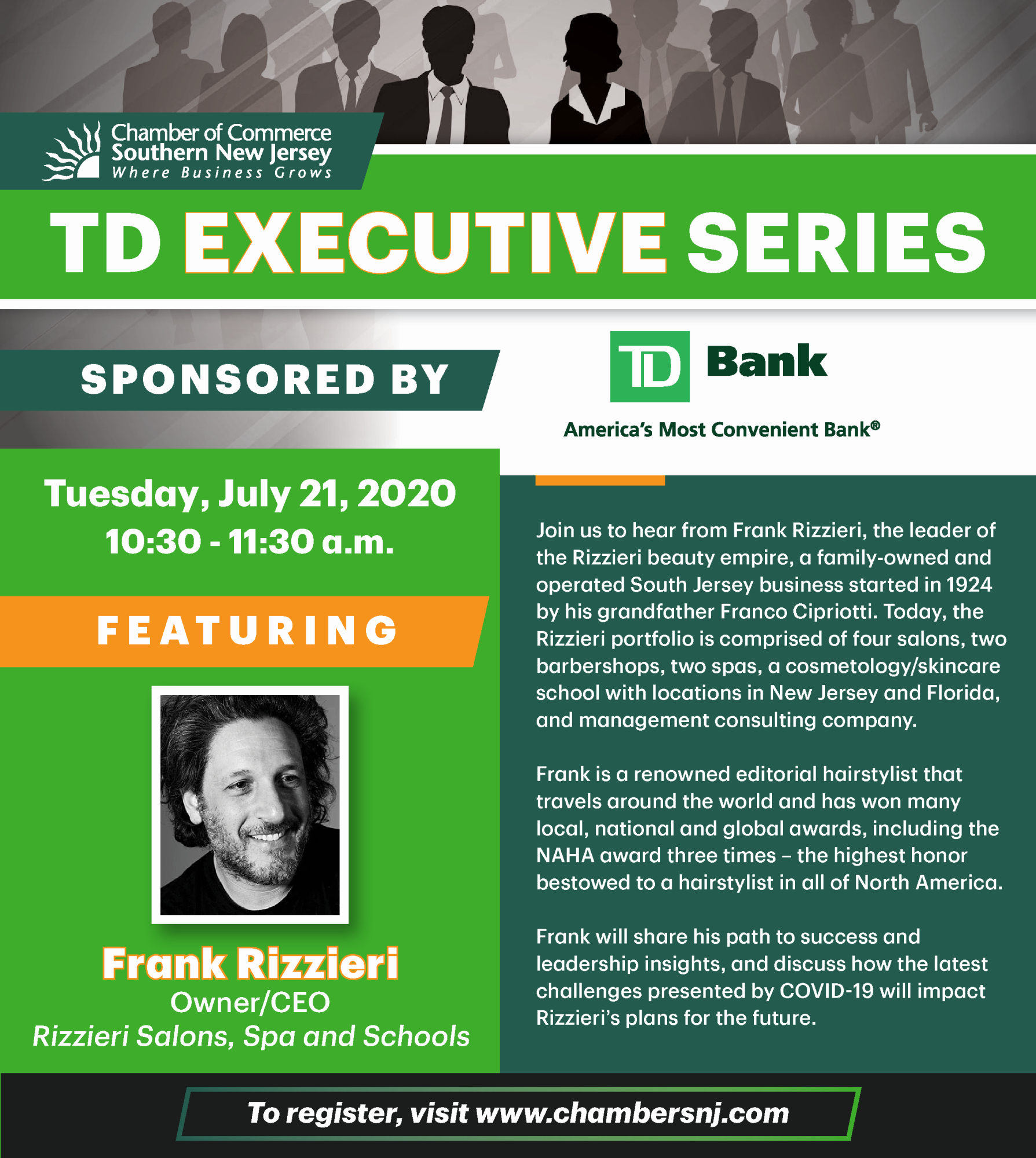 Event Contact
Stefanie Sutton
Tuesday, July 21, 2020 (10:30 AM - 11:30 AM) (EDT)